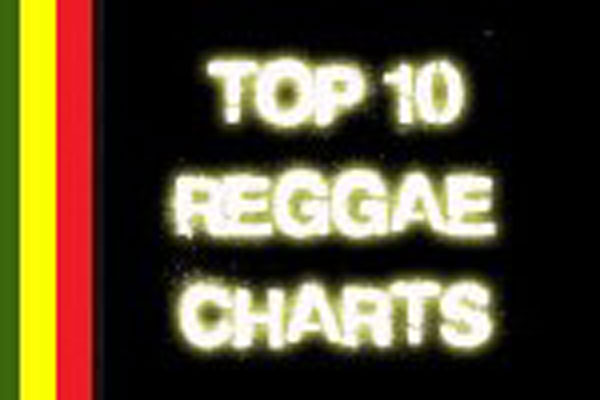 Topping Reggae Singles for the month of December 2014 in Jamaican Charts is veteran artist Robert Minott's latest single "Love At First Sight" that scores position #1 by a full week and it' is included in his highly-anticipated, full-length studio effort, 'Splendid Woman".
More veteran artists att #2  with the reggae single "Rock Stone" – performed by Stephen Marley feat. Capleton & Sizzla -  that has been already at #1 in the past month of November, while Jah Cure's "Life We Live" is now in position#3. Both singles are paired with the official music videos posted below.
Rappa Rpbert the Musical Sniper" takes  #4 with "Gone", followed by "Stay With Me" by Romain Virgo at # 5 and "Cool Runnings" - Duane Stephenson at position #6.followed by Etana The Strong One - "Richest Girl" part of her brand new album I-Rise from VP Records. Official Music videos posted below.
No -Maads anthem "Romance" is currently at #8 followed by Maxi Preist's single "Holiday" at #9  while one of Chronixx latest release "Capture Land" closes  at #10 Top Ten most played singles in Jamaica for Dec 2014
1

Love At First Sight

  

- Robert Minott – World Beat Music

2

Rock Stone

- Stephen Marley feat. Capleton & Sizzla – Ghetto Youths International

3

Life We Live

-

Jah Cure – Iyah Cure Music

4

Gone

- Rappa Robert aka Musical Sniper – Roots Time

5

Stay With Me

e

– Romain Virgo – Lifeline Music

6

Cool Runnings

- Duane Stephenson – Kongstar Records

7

Richest Girl

– Etana – VP Records

8

Romance 

– No-Maddz – Taxi Records

9

Holiday

- Maxi Priest

- VP Records

10

Capture Land

- Chronixx

- Overstand Entertainment & Chronixx Music
real deal