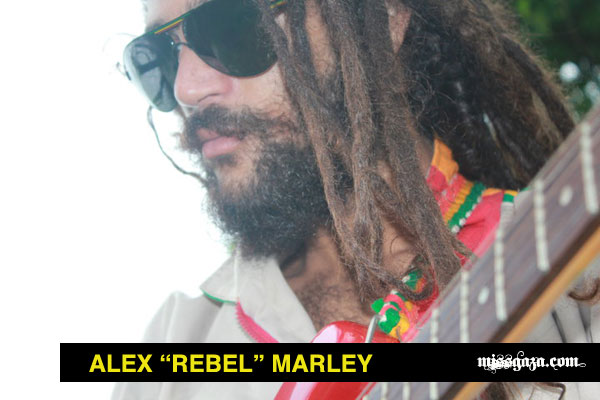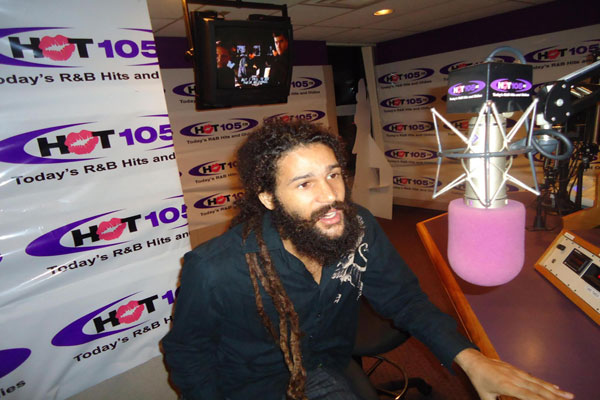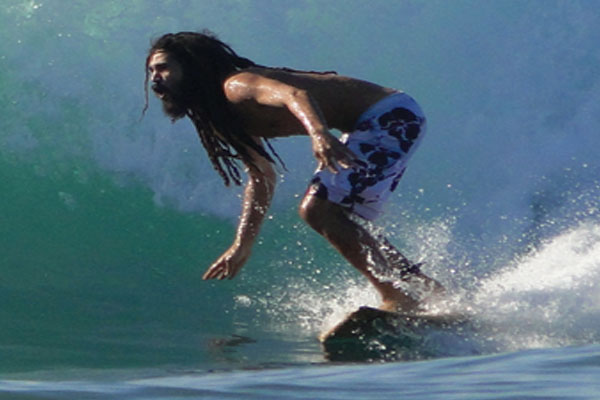 Do you know  Alex Marley? He is Jamaican, he plays Reggae,composes, writes, acts…There's more than just music to mention about him. Let's start with the music. He has a familiar last name, right? Born on  July 1987 in Kingston, Jamaica he was called to music at a very early age as started writing songs at age eleven. He grew up listening to various genres of music: amongst artists like his cousins Bob Marley and sons, as well as other greats such as Garnett Silk, Burning Spear, Jacob Miller, Peter Tosh, Jimmy Hendrix, Carlos Santana, Charley Parker, and Dennis Brown.
"Marley Rebel" as he is commonly called by his friends , grew up writing and playing music and sports but also reading a lot of books ( some of his favorites are: The Autobiography of Haile Selassie I, The Books of the Bible, Kebra Negast, as well as The Philosophies and Opinions of Marcus Mosiah Garvey and the list goes on ) He's versatile and plays more than seven instruments and  composes all of his own music and it's not rare , during his performance  to witness him improvise mixing Jazz and Rock with Reggae, which his audience love.
He has also starred  in TV commercials such as Fanta advertisements – he also helped to script it – and has been featured in local films. He recorded his first single "Times Dread" in 2007  at Tuff Gong International Studio. It was quickly followed by the recording of his debut album "Love" – that is currently available on i-Tunes, Amazon and other digital distribution outlets. The single  Love, played on most radio stations in Jamaica as well as some in the US, UK, South America, and Africa. He performed all over Jamaica and he's often performing inna Usa too.
He really enjoys to perform live and he collected numerous accolades for his performance at Livity (New Kingston) in commemoration of Haile Selassie's 116th birthday, sharing   stage with artists  like Etana, Taurus Riley, Lutan Fiya, I-Octane… Alex Marley's has a  new song "Lovely Woman" that is currently in rotation on radio stations worldwide as well as on most popular online radio stations. In his music, he speaks love, peace and liberation.Alex sings of a universal message of peace and love.
He says he uses these principles to spread the Rastafari message to all the countries of the world. His lyrics  are  of peace, humility and love. Music aside, there is a lot more to Alex Marley. He's a pro-surfer and skater and was member of the 2005 Jamaica National Surfing Team where he represented the country in the World Junior Pros at Huntington Beach, California. He likes to surf  and other hectic sports.He volunteers with children and stays true to his music and life's philosophy. With years of music studies on his shoulders ,passion for music,originality he  has developed his own distinctive sound, which sets him apart from others artist.
real deal