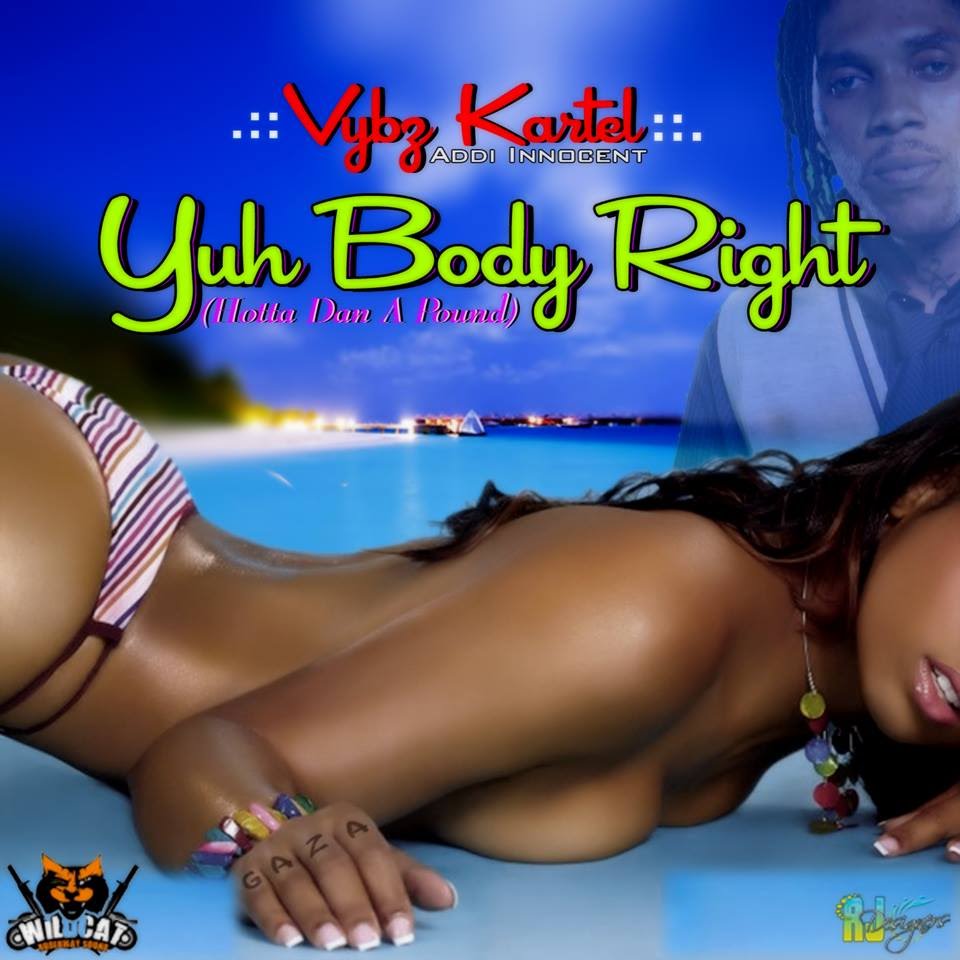 Wildcat Sound

from Venice, Italy, released a remix of a new dancehall song from incarcerated Jamaican superstar Vybz Kartel paired with an explicit cover.
Listen below to Vybz Kartel Aka Addi Innocent - Yuh Body Right remix.
In a typically x rated slack style Kartel's deejays heated lyrics about some gal's perfect body
Why yuh gwaan suh boasty in a bed
Why yuh rub the vaselline
Rub it meck it spread
Why yo boyfriend call yo phone till yo battery dead
if you like the tune download it below. Check out more from Wildcat Sound in the mixtapes section for more reggae and dancehall downloads.
LISTEN TO VYBZ KARTEL AKA ADDI INNOCENT -YUH BODY RIGHT -WILDCAT SOUND REMIX
VYBZ KARTEL AKA ADDI INNOCENT -YUH BODY RIGHT -WILDCAT SOUND REMIX + DOWNLOAD
Vybz Kartel already released a song titled Yu Body Good back in 2009 and there's also an official video from back then and Shorty is in it. Watch it below
>
real deal