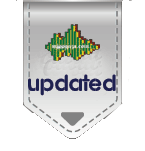 Check out some of the best songs from Jamaican Dancehall arists Vybz Kartel, release when he was still a free man, during the beginning of Summer 2011. Adidja Palmer aka Vybz Kartel had been arrested and incarcerated at the end of Septmber 2011 and was later sentenced to 35 year in jail before parole wih oher 3 co-accused.  
Dancehall lovers enjoy a 9 of the best songs released by World Boss Vybz Kartel' during the month of June 2011.
Welcome the Outlaw, is one of his good songs. Kartel voices and deejays on what can sound an old Riddim, it sounds half a Reggae Ballad and half a Gaza Military March. Welcome The Outlaw is one of his latest social songs for 2011.
Vybz Kartel – WELCOME THE OUTLAW – JUN 2011
Totally different atmosphere for Big Bad And Brave & Duh Weh Yuh wah fi Duh. It's a war atmosphere.You  are going to click re-play many times to try to catch every word Kartel says. He's maaad.Watch below the official  music video.
Vybz Kartel -Summer Time Official Video
Vybz Kartel Do Weh Yuh Affi Duh – Official Music Video
Kartel and his protege Gaza Slim, real name Vanessa Saddler, deejaying about the danger of arguing with the Gaza Portrmore Empire camp. The song is catchy and both artists delivered in a good synching of rhymes and style.
Vybz Kartel and the new Gaza Queen Gaza Slim – Danger
Big hit and anthem paired with a sensational music video that made history because Kartel was -as always – up to di time with the lyrics and he visual -watch below Go Go Wine,
Vybz Kartel GO GO WINE Official Video
From his Mixpak Dre Skull album Kingston Story listen to My Remember. Vybz Kartel – Me Remember – Kingston Story
Vybz Kartel – Defend Myself  – June 2011
Sex & Vybz Kartel – The City Contra Riddim
Vybz Kartel -Don't Move-Yang Riddim






Related Posts via Taxonomies
real deal