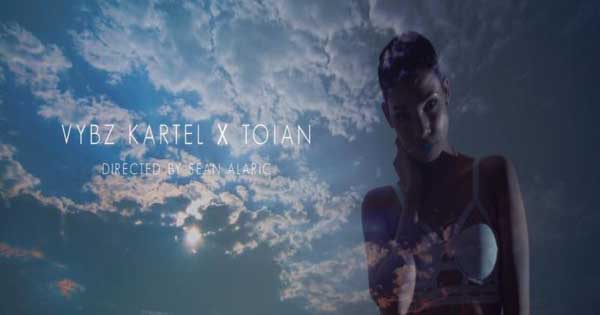 Miss Gaza

chatted it up with Jamaican Recording Artist Toian, that just debuted the official music video for another anthem by TJ Records and World Boss Vybz Kartel, dropped at the end the summer and titled - Ice Queen.
WATCH VYBZ KARTEL  - ICE QUEEN – OFFICIAL MUSIC VIDEO -TJ RECORDS
Dancehall fans worldwide become familiar with Toian's sweet voice following the successful release, a few months ago, of the hit single "Ice Queen" produced by TJ Records, with her face gracing the iconic single's cover wearing some oversize rounded glasses that are reflecting Addi's face..
THIS IS A LONG POST. GIVE IT A SECOND TO LOAD & SCROLL AT THE BOTTOM  OF THE PAGE TO WATCH TOIAN INTERVIEW

Toian is far from being a Ice Queen. While she is genuinly beautiful and gifted, with a sweet but powerful voice, she is not  really a cold gyal, she has a warm personality, she is bright and positive music artist.
For Toian  was a great honor and opportunity to sing along World Boss Vybz Kartel and link their names in the successful Ice Queen duet, but Jamaican recording artist Toian has a name for herself in reggae music first.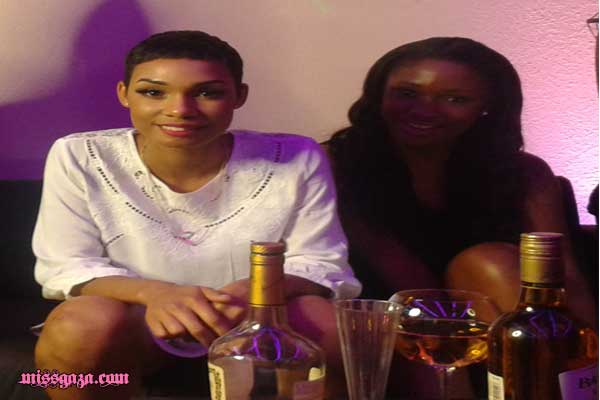 Reggae fans from all over the World could already appreciated Toian voicing on two successful singles: Rude Boys and Kingston Town. Both singles have been on heavy rotations internationally with Rude Boys being aired on MTV while being also showcased internationally.
While her single – Kingston Town has been also featured in the latest VP Records – Strictly The Best Vol 50 & 51 compilation, that includes some of the best reggae & dancehall songs of 2014, as well as the most promising upcoming artists as Toian, one of the artists to seriously keep an eye for 2015.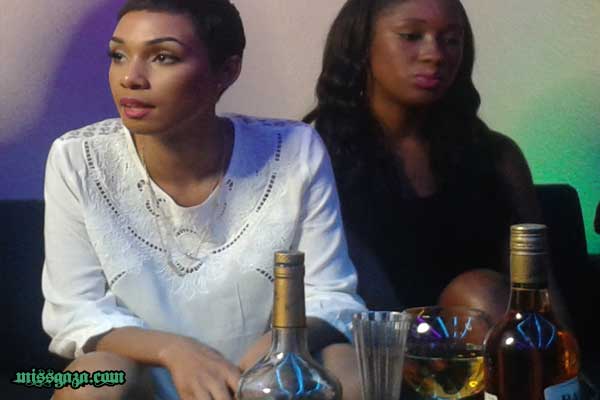 Toian musical journey didn't start yesterday. Toian's career started around 2010, when she begun hitting the music studio with Sean Alaric of Class One Music Co. which has been her base production team since.
While she is still very young she achieved so much that feels just right to say she is growing to become one of Jamaica's most promising female vocal artists. 
Before recording with World Boss himself ,Toian had already worked with Konshens, Don Corleon and Protoje, - just to name a few, and she had already dropped very powerful singles on her own, with one her latest release, the sensational – "Rude Boys" currently being hot like fire! Watch the official music video posted below.
WATCH TOIAN – RUDE BOYS – OFFICIAL MUSIC VIDEO
The first thing that hit me about this young and talented female singer and songwriter from Montego Bay, Jamaica is obviously her stunning beauty and her confidence paired with the sweet energy and the  good vibe she emanates. Further more, listening to her songs, it is clear she really has a unique, sweet musical style that fuses reggae, pop and r&b genres, and  her music is quickly gaining interest across the globe.
LISTEN TO TOIAN – KINGSTON TOWN – OFFICIAL ALBUM AUDIO
Her musical debut was the single "All Night Party", that was premiered on ZJ Liquid's popular radio show, Fresh to Death, and quickly created a buzz worldwide.  In 2010, Toian also teamed up with dancehall reggae star Konshens, who immediately agreed to a collaboration upon hearing a demo of "All Night Party". Their collaboration quickly made its way to #2 on NYC WBLK Radio Top 10 Charts, which later led to Toian being selected as the 2011 International Artist of the year on the Unsigned Hype Program in New York.

VHer quick success sparked the interest of a number of major industry executives and in

May 2011, under the guidance of Multi Platinum producer, Don Corleon, she recorded her third single "You'll Be Mine, which became a viral sensation, receiving over a million views on the internet.

Fast forward to 2013, Toian collaborated with popular reggae artist Protoje on another Don Corleon production titled "Shot By Love" which passed again over a million views on YouTube and is definitely a favorite among reggae lovers and also included in Protoje's latest album.

Miss Gaza asked this young and busy artis  a couple of questions about working with the World Boss and she explains in the video below that it was a great experience to work with TJ Records and  have her name linked to Kartel and that Addi wrote the whole song, also her verses. She didn't meet Kartel because he was already incarcerated at the time.
JAMAICAN RECORDING ARTIST TOIAN INTERVIEW
While talking to her my admiration for World Boss Vybz Kartel and TJ Records was growing because they are always ready to recognize and support new talents. And Toian proved to be the right choice for the Ice Queen single where Toian part is the powerful one, that  Addi emphasizes . Another way for Vybz Kartel to pay his tribute to women. Every time from a different prospective.
Toian is also the only female artist linked to Destine Media.
"Destine Media has been operating for the past four years and we have been blessed to have the opportunity to work with so many talented entertainers, yet, we have never signed on to represent a female as their full time publicist. We have worked with many female artist on specific projects but today we are proud to announce that we are the Publicist for recording artist Toian.  When we first heard Toian we knew she was the one we wanted to represent, her style, her image, her voice was refreshing and we know the world will love her".
real deal