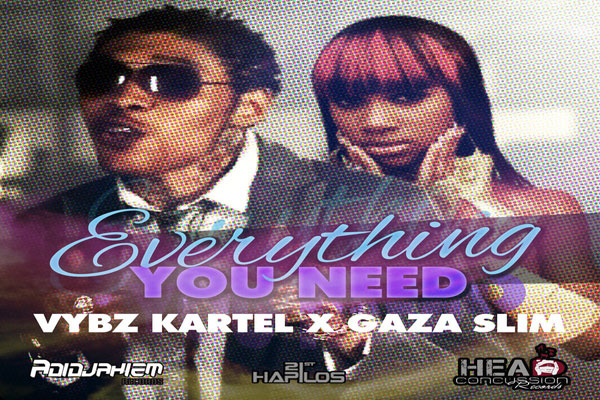 Dancehall Hero Vybz kartel Aka Addi Innocent, real name Adidja Azim Palmer, and his two co-accused Gaza Slim, real name Vanessa Saddler with Andre "Pim Pim" Henry will be back in court next week Monday.
Kartel, Gaza Slim and Pim Pim will have to re appear before the court at the Corporate Area Resident Magistrate for another mention of their 2 years long ongoing conspiracy case. While a final date for the beginning of the trial was set to October 27.
READ MORE : VYBZ KARTEL LATEST SONGS | VYBZ KARTEL  GAZA SLIM PIM PIM NEW TRIAL| GAZA SLIM NEW MUSIC
VYBZ KARTEL AKA ADDI INNOCENT – SCHOOL – OFFICIAL MUSIC VIDEO – SHORT BOSS MUZIK

All three co-accused are charged with attempting to pervert the course of justice. The charge stemmed from an incident in October 2011 when Gaza Slim filed an allegedly false police report claiming that she was robbed by Clive "Lizard" Williams. Following the report an investigation in the matter was launched by the Jamaican police and all three were implicated with conspiracy to pervert the course of justice.
While Gaza Slim and Pim Pim obtained bailed long time ago, Vybz Kartel is currently serving a life sentencing in a maximum security prison. He will be eligible for parole in 35 years
If found guilty the three co-accused could be sentenced to up to two years in prison and fined.
VYBZ KARTEL AKA ADDI INNOCENT – BLACKBERRY – OFFICIAL MUSIC VIDEO -MADE BY DJ SHAWN RECORDS

real deal