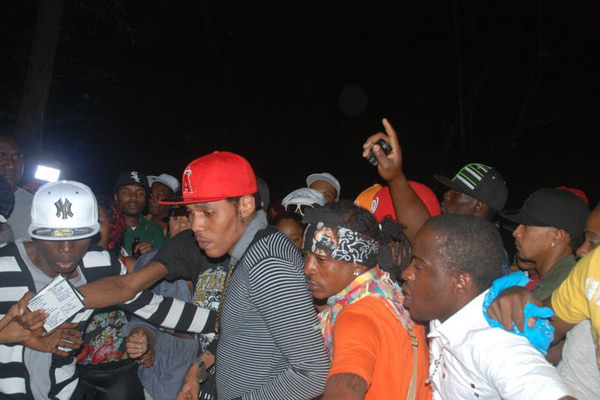 Another prize for Dancehall Hero Vybz Kartel.
Jamaican start, recording artist Vybz Kartel, just earned the selector' s choice for Top 2010 artist and that is based on the sheer quantity of his hits selected by the compilers of various dancehall mix-tapes

.
All Vybz Kartel's hits, including  "Clarks", "Dumpa Truck","Jeans N Fitted","Touch a Button Nuh" and many others, given his huge repertory, were selected three times more than any other artist, except rival Mavado, which was twice as selected compared with other artists and all this based on analysis made on 15 dance hall mix-tapes for the year 2010.
Vybz Kartel is coming strong again, after releasing something like 8 singles in the past month and will continue doing so in the next months.
After branding Voodka, Rum (Street Vybz) condoms and New Kingston's nite life with the hottest party of the week, he is also moving to the fashion realm with his own line of shoes being his next not musical project and he still finds time to be in the studio.

Vybz Kartel also recently wrapped up this recent  interview with MTV UK Marvin Sparks where addressed Stephen "Di Genius" McGregor, Tony Matterhorn, the 2001 Ninja Man incident at Sting and more of what is in Vybz Kartel's mind.

Vybz Kartel's Last Interview with MTV UK Jan 2011

real deal