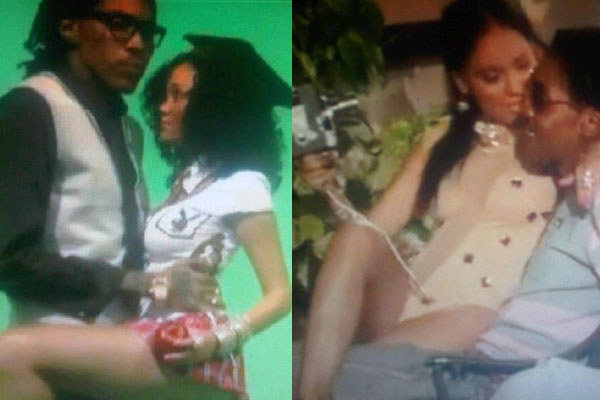 Jamaican star Adidja Vybz Kartel Palmer went again yesterday before the court and he's been remanded until December 2, in relation to the drug case against him: on the charge of illegal possession of marijuana.
Jamaican Dancehall Reggae artist Vybz Kartel is still detained after a small case of ganja charges.
The court was told that the forensic certificate was still outstanding, and as a result, the case was adjourned.

Vybz Kartel was arrested and charged after he and other persons were allegedly held with ganja at the beginning of the month of October. He has never been released since that episode and he is also before the courts on two murder charges and waiting for bail.
Gaza fans missing the Teacha they can still see Vybz Kartel on Teacha's Pet, that kept airing on Jamaican tv and reached already Episode# 7.
Heavy rumors are circulating about  Jay Will (Teacha's Pet show's director) writing  the scripts, and the show being scheduled for only 12 weeks.
Starting getting more nostalgic about the old Portmore Empire? Join me..

Listen to Vybz Kartel & The Old Portmore Empire – Skin Fi Burn




Listen To Vybz Kartel – Need Somebody (Feat. Gaza Slim) – Antique Riddim
Watch Vybz Kartel's Reality Show – Teacha's Pet Episode #1 FULL
real deal