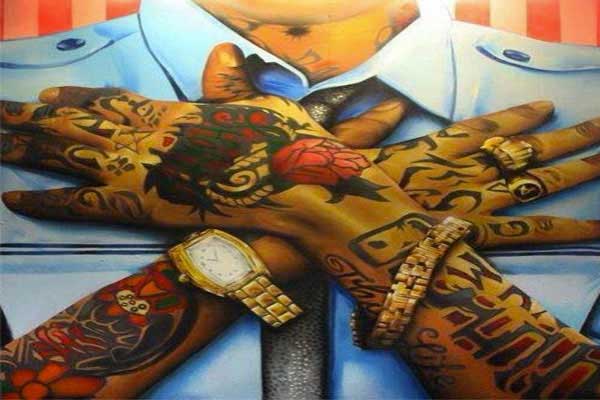 There's a new youtube documentary titled the Last Stand" that was recently uploaded and was done to educate new and old  fans of the Jamaican Music Star on the life and the career of Vybz Kartel.


style="display:inline-block;width:300px;height:250px"
data-ad-client="ca-pub-5109320371512143"
data-ad-slot="3464631716">

The video is narrated by a computerized voice, and that, honestly, at times can get a little annoying but if you can get pass that detail, the video does a great job in re-capping Addi's career from the beginning (when Kartel was a ghost writer for Bounty Killer and used to call himself Addi Banton in honor to Buju Banton).
Starting off  with  one of the latest Vybz Kartel's songs,life events,collaborations, beefs, alliances Portmore Empire and Gaza history, and so on,till his incarceration,all in one place, summarized in 44 minutes of images and sounds captured from videos, articles, archives, from all over the internet.
The Last Stand video highlights most of Kartel's various landmarks in Dancehall Music, since his debut, and  shows how he had influenced Jamaican Dancehall Music and culture and still, after 4 years from his incarceration and after one year from his life in prison sentence, he is still forever and ever the king of Dancehall Music.

Watch Vybz Kartel – The Last Stand – Adidja Palmer – Youtube Documentary
real deal