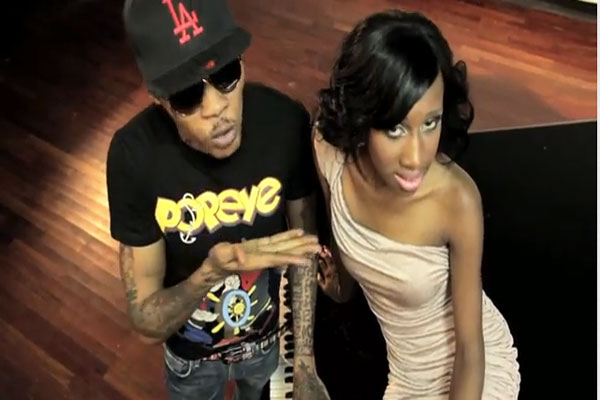 On August 29 Vybz Kartel, Gaza Slim and Pim Pim will return before the court to answer of those charges for allegedly attempting to perverse the course of justice.
The allegations are that Pim Pim assisted Gaza Slim, real name  Vanessa Bling Gaza/PG13 raising star,with a report she made to the Constant Spring Police last year that she had been robbed by Clive Lizard Williams after Kartel was arrested for his murder.
Gaza Slim and Pim Pim are out on bail while Vybz Kartel remains behind bars and will he will go on trial on October 29  for Barrington 'Bossy' Burton's case and again on November 5 in relation to the murder of Clive 'Lizard' Williams.
Gaza Slim Ft. Vybz Kartel – One Man/Movin On Official Video
[youtube width="640" height="344"]http://www.youtube.com/watch?v=Vuuv8FPANQc[/youtube]
VYBZ KARTEL – GAZA SLIM REPARATION
real deal