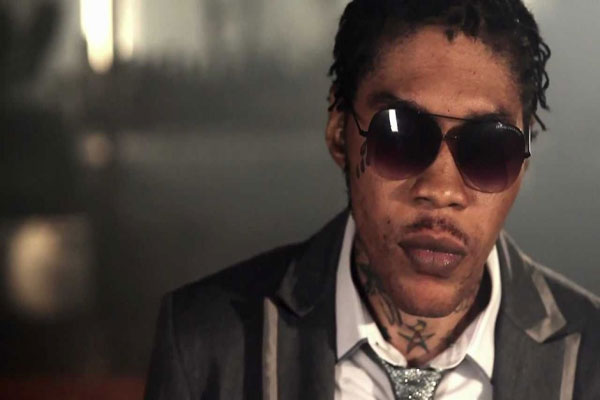 Adidja Vybz Kartel Palmer and co-accused entered this morning the third week of trial,that re-started today, after the week-end break, in the Home Circuit Court in downtown Kingston, Jamaica, Defence attorney Tamika Harris,representing St John, in the Vybz Kartel murder trial, today Monday December 2nd accused the key prosecution witness of making up the evidence against the entertainer and his four co-accused.
The accusation came as the lawyer pointed out to the witness that certain things he testified to in court were not placed in his initial statement to the police.Lamar Chow, the prosecution main witness, however denied any suggestion of lying.
The Vybz Kartel's trial took an early adjournment today to allow the defence to carry out handwriting examination of a letter purportedly written to the Public Defender by the prosecution's key witness.The defense is arguing the witness had written expressing that he had given the police a statement out of fear and he had seen Clive 'Lizard' Williams after his alleged murder on August 16, 2011.
WATCH VYBZ KARTEL'S TRIAL IN JA NEWS TV NOVEMBER 2013

The Public Defender Earl Witter appeared at the trial this morning in response to a subpoena to hand over a letter his office reportedly received from the key witness in November 2011.After the the Public Defender informed the court that he had the letter with him, the judge instructed him to hand it over to the registrar in court, which he did. The court later adjourned to facilitate the defence's examination of the document.The witness had testified last week that he did not write a letter or give anyone any letter to take to Witter's office.
Last week, the defence brought to court, the relative of the witness who reportedly delivered the letter to the Office of the Public Defender.The witness identified the relative as the person who was present on August 24, 2011 when he gave his statement to the police and the key witness admitted to lying so his testimony was already crumbling.
 Meanwhile, Tamika Harris, the attorney for Andre St John, completed her cross-examination of the key witness this morning.The lawyer also suggested to the witness that he did not see Clive 'Lizard' Williams at the house in Havendale where the alleged killing occurred, because he was outside taking Kartel to the hospital for a dog bite.Lamar Chow denied that. Already the testimony was
The witness concluded his day on the stand. The matter continues tomorrow.Dancehall Hero Vybz Kartel and four others, entertainer Shawn Campbell, popularly known as Shawn Storm, André St John, Shane Williams and Kahira Jones are on trial for the alleged 2011 murder of Williams.
real deal