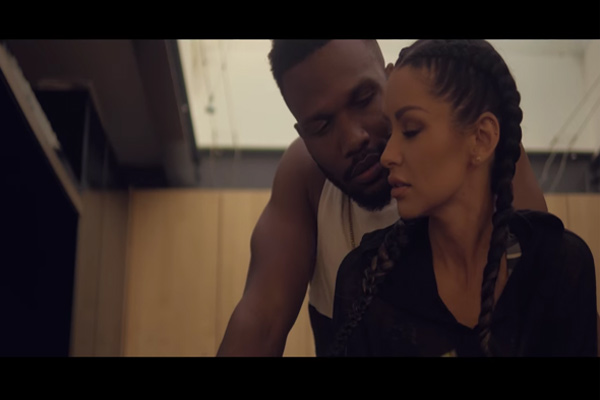 ASSASSIN A.K.A. AGENT SASCO HEATS UP A SEXY COLLABORATION WITH NEWCOMER ELESIA IIMURA IN NEW VIDEO FOR "CRAZY"THE THIRD SINGLE FROM THEORY OF REGGAEVITY
Watch Jamaican reggae dancehall Assassin a.k.a. Agent Sasco "Crazy" featuring Elesia Iimura new music video.
Watch Assassin a.k.a. Agent Sasco "Crazy" Featuring Elesia Iimura [OMV]
You can catch the Assassin new music video in rotation on BET Jams and BET Soul too.
On Theory of Reggaetivity, he doubled-down on his talent by transitioning from being a career dancehall artist to breaking new ground in roots reggae.
"Crazy" was a standout track he co-produced with MLMG that modernizes the classic swing and bounce tempo of 1960s rocksteady. The sultry vocals of guest star Elesia Iimura create a perfect storm of seduction that mirror the temptation that is irresistible. The on-screen couple filmed "Crazy" in London last year, with director Chas Appeti at the helm.
In less than a year since Sasco's 14-track indie opus, the album has earned praise from Vice, The FADER and The Huffington Post. Upon release, the album debuted at #2 on the iTunes Reggae Chart, and #3 on Billboard's Reggae Chart.
Pivoting from 2015, when Sasco provided the thunderous chorus on Kendrick Lamar's "Blacker the Berry" from Kendrick's To Pimp A Butterfly album, the reggae/dancehall veteran's voice echoed through the fashion world in 2016.
Assassin was tapped to create an original song for the french luxury brand KENZO's new fragrance ad campaign directed by Spike Jonze.Actress Margaret Qualley starred in the music video-styled ad dancing along to the track, titled "Mutant Brain" produced by Sam Spiegel and Ape Drums.
A mysterious bombshell enters the life of Assassin a.k.a. Agent Sasco, who pushes him to the edge of insanity. He is caught up between the bliss of his new love interest—played by Australian-Japanese singer Elesia Iimura—and lamenting his choice to pursue her. This conflict bubbles in "Crazy," the new video and third single from Sasco's latest album Theory of Reggaetivity (Sound Age Entertainment).
"Crazy" is the latest single from Theory of Reggaetivity (Sound Age Entertainment, 2016) to earn a visual treatment, directed by Chas Appeti.
The video was filmed in London, where Agent Sasco and Elesia Iimura took on roles as love interests, except with a twist of fate.
Preview Agent Sasco full Album Theory Of Reggaetivity below
.

Get Assassin Agent Sasco reggae dancehall album – Theory of Reggaetivity on i-Tunes, clicking on the banner below.

real deal