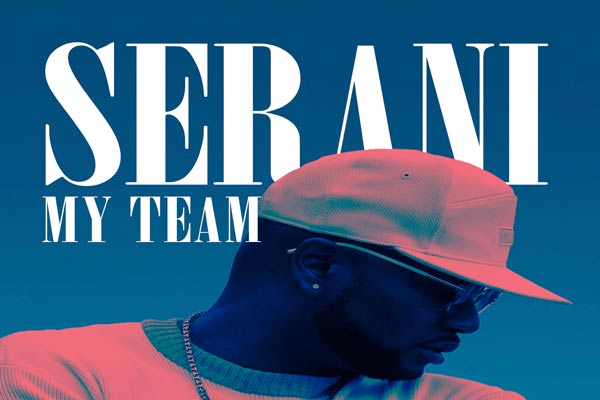 International dancehall trendsetter, Serani, has released a brand new single and video giving ode to his real friends called 'My Team'.
Jamaican superstar Serani & Renaissance Crew team up with Feel Up Records for latest release.
Hometown glory hits the dance floor with "My Team," the brand new single by Serani. The song is being released by Feel Up Records. This ultimate shootout anthem features bright, pulsating synths, unforgettable pop/R&B melodies (with a signature reggae flare), and of course, a contagious dancehall beat.
Hailing from Kingston, Jamaica, Serani is a triple-threat singer/producer/musician, known for his work with production trio DASECA and his smash hit "No Games." Born Craig Serani Marsh, the singer merges dancehall and reggae with R&B and Pop to create the chart-topping, international sound that shot him into the spotlight back in 2009.
On Serani's newest release, "My Team", the singer's smooth tenor vocal flickers in and out of his falsetto on the carefree chorus as he calls out "This one's for my team." The track was produced by DJ Delano & his son DJ 3D of Renaissance Disco Inc., and is being released by Jillionaire of the chart-topping group Major Lazer's label Feel Up Records. "My Team" is a nonstop party anthem for teams across the globe.
The project, produced by DJ Delano and son DJ 3D for their Renaissance Disco imprint, is a robust return to the main stream international platform for Serani who has not released any official material since the start of the year.
Written by Serani himself; the concept of the 'My Team' single focuses on real friends who stick together through good or bad times, while highlighting some of the artist's own friends and their actual lifestyle. The track has already been getting good traction in Jamaica amped by the clean classy visuals shot in Miami Florida and Kingston Jamaica by Jamie Aquino and edited by Jose Ortellado..
 

"This song appeals to literally everybody no matter the age group. Most people have someone who they consider a part of their 'ride or die' team, whether family or friends or loved ones in general," Serani shared
This project isn't the first time Serani has worked professionally with Delano from Renaissance; the singer had previously done production work with him twelve years prior on Sean Paul's mega hit 'We Be Burning'.
"Teaming up with Renaissance and Jillionaire for the release of 'My Team' was an awesome opportunity. Delano made the link with him earlier this year and he opted to release the track asap so we made the necessary preparations and the project is out since July 7" Serani added.
The Jamaican chart topping singer has already added this budding international hit to his vast catalog of singles when he performs regularly worldwide.
Serani recently performed in Montreal, Atlanta, Seattle, Indiana and Chicago and has a bevy of additional appearances this fall.
The 'My Team' track is available for purchase on platforms digitally including iTunes clicking on the banner on this page. Watch Serani official music video for My Team below.

Watch Serani – My Team (Official Music Video) Feel Up Records
real deal