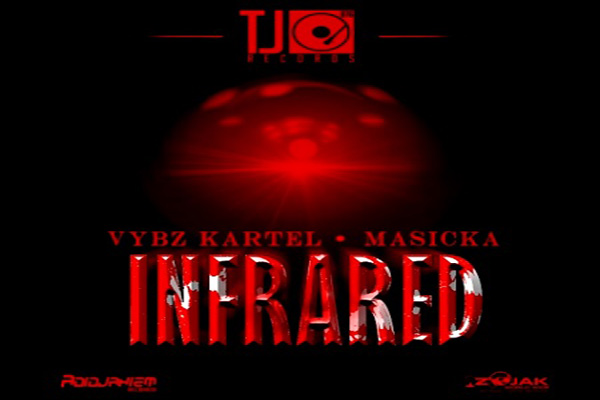 Watch the newest music video for one of the hottest dancehall songs of the year featuring incarcerated Dancehall stars Vybz Kartel and Masicka.
We are talking about one of the hottest dancehall collaboration song of the year – Infrared – performed by Masicka and World Boss Vybz Kartel, that has been one of the most played and requested song in Jamaica in the past weeks and is now paired with the classic visuals of another official music video.
Produced by one Kartel's top producers Tj Records & Masicka's Genahsyde Records - Infrared is one of the best dancehall war songs of 2017, you can still check the full lyrics of one of the hottest Kartel's hit of 2017 clicking here, while you can enjoy below the official music video.
Currently available on iTunes for digital purchase you can get Vybz Kartel & Masicka Infrared on iTunes clicking on the banner below.
Vybz Kartel is currently still incarcerated and his appeal will start on February 19 2018.
This week another Kartel's music video, featuring Kim Kelly for their hit bound single "Alive" dropped and a new love song for his wife Shorty, Euphoria is making the rounds, and keeping Kartel's always relevant with his music that doesn't know a stop.
Producers working in Kartel's team also announced they are already in the works and they will drop a new  Kartel's album before the appeal will start, that will be legendary given in the unknown outcome.
Watch Vybz Kartel, Masicka – InfraRed (Official Music Video) [Dancehall Music]
real deal