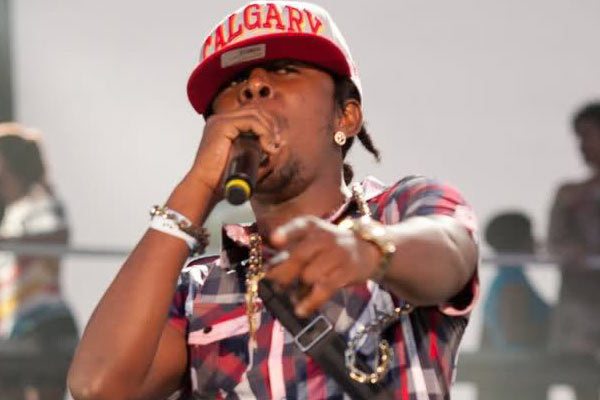 Jamaican reggae dancehall music have seen another young ghetto star raise to international fame, very quickly, in the last few years.

His talent emerged quickly and has been well highlighted by his teacha and mentor as well as discoverer World Boss Vybz Kartel, founder of Portmore Empire.
All the Gaza Camp Artists are very gifted and have a lot of songs out there and Popcaan is the youngest of them. 
Popcaan, real name Andre Sutherland, the one easy to love the most, the one that will make you soon or later fall in love for Gaza, is one of the youngest in the camp so far (with Dotta Coppa).



style="display:inline-block;width:468px;height:60px"
data-ad-client="ca-pub-5109320371512143"
data-ad-slot="5048973713">

Popcaan
 songs are so real, so intense! This young artist can sing and he can rap and deejay, his style is unique and you can't confuse him & his voice with nobody's else in the Gaza Camp.
When Popcaan sings his voice runs like a bass line & there's nothing like him out there. Is one of a kind. A raising star in the Gaza Fam.
Any line he drops is fresh and real because Popcaan is a real ghetto youth and is not a surprise that he's getting known out there, overall after the quick European mini tour with Vybz Kartel, his mentor, that left crowds oversea thirsty for more.
WATCH POPCAAN – DREAM – OFFICIAL VIDEO – AUG 2010

Born on July 1990Popcaan met Vybz Kartelin 2007, while doing his thing called "My Scheme" and got invited to join Vybz in the recording studio.
Lately he 's been hectic recording new songs, new videos and being in tour with Vybz as well as the recent show in Kingston with Shawn Storm last Friday.
His favorite artists are Vybz Kartel and Sizzla, and his advice to young artists is to stay real and true to everything they do in order to be on top of their game, which is exactly what he's doing!
LISTEN TO POPCAAN DIFFERENT – CONCEPTION RIDDIM



In 2009 his career took off with hits like Nuh Ordinary Girl, Never Lose A War, Formula: in 2010 with Gangsta City, Fake Friend, New Year,Up Inna Club, Clarks and Clarks Again which is playing in heavy rotation in Jamaican radio stations as well as Americans, like Hot 97, introducing the young Portmore's artist to a bigger audience.
So far Popcaan never missed a delivery and each and every song turns out a little anthem. One of his latest success, Dream, appears to be autobiographical, telling the story of his journey from "ghetto youth" to Adidjahiem Record label's top talents.
Popcaan is real. The Real Thing. He's singing his life story. There is no fiction.
Every ghetto youth hopes one day to rise out of the slum, he s on his way to fulfilling his "Dream" and he wants his life to be an inspiration for anyone out there in Jamaica. 
real deal