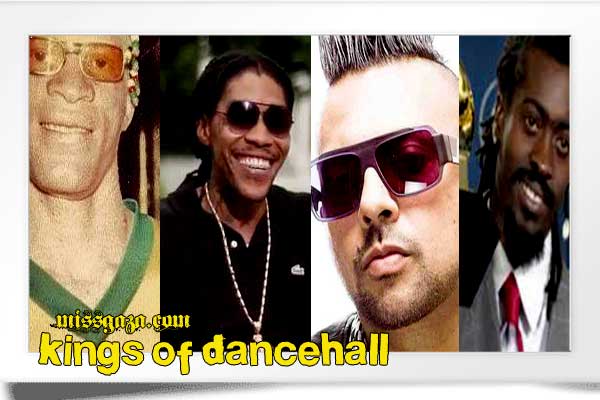 Billboard Magazine
 published a recent article that gives the title of

'King of Dancehall' to Jamaican artist Sean Paul, because Sean Paul was the last dancehall artist to go No.1 on the Billboard chart back in 2006 with his hit song  - Temperature.

Since dancehall already has two self-proclaimed kings, namely Yellow Man and Beenie Man, the article sparkled the comments and opinions of industry insiders on who is the 'King of Dancehall'.



WATCH SEAN PAUL -TEMPERATURE- OFFICIAL MUSIC VIDEO
Talking to the Jamaican press, Gregory Isaacs former manager and brother, said Sean Paul did not do enough ground-work to be considered the King of Dancehall. He said Yellow Man is still his favorite for the title.
"I don't think the Billboard is right on this one. Sean Paul nuh inna dancehall like that, mi look pan things different from other people. Mi never see Sean Paul inna dancehall a deejay pon a sound system, Sean Paul is a recording artist. Man like Josey Wales and Brigadier Jerry, dem man deh a the real heroes inna dancehall. Man like Shabba Ranks and Ninja Man grow up on the sound systems and deserve dem credit too, but, for me the real king a still Yellow Man," he said.
Veteran producer Clevie of the duo Steely and Clevie did highlight reasons why Billboard would refer to Sean Paul as dancehall's king.
"I think it has to do with his international presence, visibility and success. You also have Shaggy and Shabba Ranks who sold records as well. A lot of Shaggy and Sean Paul's hit records were crossovers, but Sean Paul's Dutty Rock was pure dancehall and it also did well plus his image helps where ethnicity is concerned. People might view who the king should be differently, but it is all based on the perspective and the measuring stick. Billboard is perhaps looking at it from a sales perspective," Clevie said.
Popular MC Nuffy, voiced his point of view, something Vybz Kartel fans will agree with. He said Beenie Man and Yellow Man both served their time as kings and it's now Vybz Kartel's time to shine on the throne.
KARTEL IS KING OF THE DANCES
"What Billboard know about dancehall that dem can call Sean Paul king? Sean Paul big, yes, but him nuh reach that level deh yet. Vybz Kartel is the king and him work hard fi dat. Him will run circles around Sean Paul, Yellow Man and Beenie Man if yuh put dem in the same class. Sean Paul has the sales and the Mexican look, but Vybz Kartel is the king in the people's book. Billboard fi call Rihanna and ask if she nuh seh Vybz Kartel. Even if Billboard ask Sean Paul himself he will say it's Vybz Kartel," the MC said.
real deal