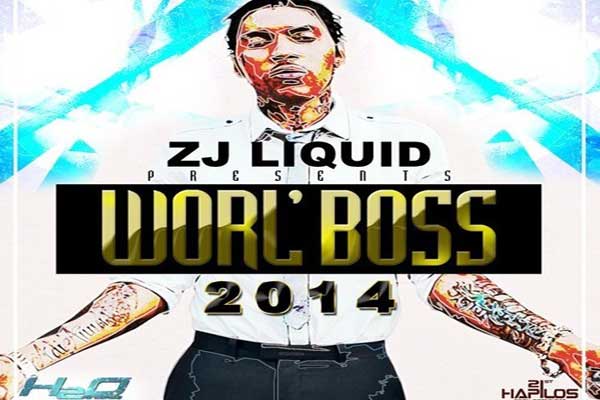 ZJ Liquid Present a new sensational mixtape that dropped just in time for Adidja Vybz Kartel Palmer's Earth Strong on Jan 7th.
The Mixtape is titled "Worl' Boss 2014″ and features some of the many smashing  reggae dancehall hits dropped by Jamaican star Vybz Kartel during the year 2014 and while track listing is not included you already know this is a Kartel's mixtape to add to your collection. Straight!!!
The Zj Liquid Worl' Boss Mixtape opens up with one of the biggest songs of 2014 from Gaza General: Conjugal Visit feat Spice, goes on with the songs Wickedest Ride featuring Gaza Slim, Happy Pum Pum, The Supervisor, Guest House> and it keeps going on and on for a good hour, smashing the place with the best hits of 2014 from legendary Kartel, that is really unstoppable and dropped sensational hits and took the year 2014 in dancehall music. And already looks like he's not joking around for 2015 neither. Real G.
While a track listing is not available Zj Liquid selects and mixes the topping hits from Vybz Kartel for 2014.
You can listen to the mixtape for or you can download it, free, in mp3, to store it in your computer or mobile phone, or you can bookmark the page and come back to listen or download it in a second time, if you are a fan of Vybz Kartel and like to collect his songs,check out the download option on the player below.
STREAM OR DOWNLOAD ZJ LIQUID PRESENTS -WORL' BOSS 2014 – DANCEHALL MIXTAPE
real deal