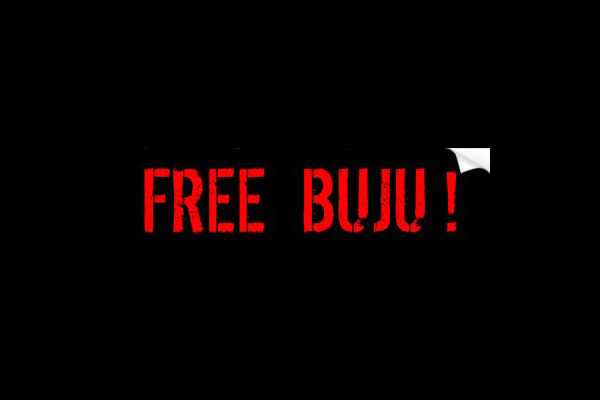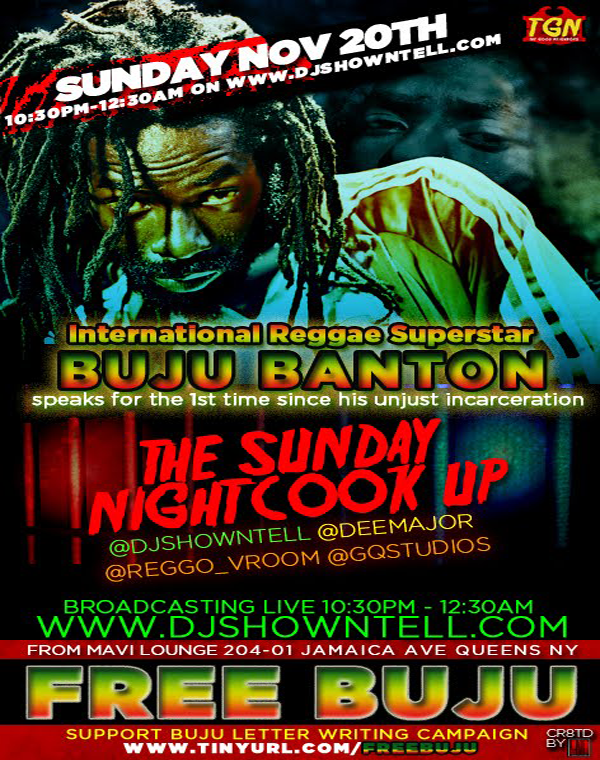 Fans of Buju Banton if you want to see him soon free PLS join the The Buju Banton Letter Writing Campaign (BBLWC) to United States attorney general Eric Holder.The organization is seeking at least 50,000 signatures by December 9, to mark the second anniversary of his arrest in Miami Florida during a drug raid. Buju fans can also hear him talk for the first time after his arrest Sunday Nov 20 from 10.30 pm to 12.30 pm on the Sunday Night Cook Up.See above flyer for more details.

Show Love & Support to Buju Banton, write him here : MARK ANTHONY MYRIE – REG# 86700-004   CI LIMESTONE COUNTY
CORRECTIONAL INSTITUTION  910 TYUS ROAD
GROESBECK, TEXAS 76642
Below please find a letter which we would encourage all Buju Banton fans to cp, paste, print out, sign and send to Attorney General Eric Holder so that the Government is aware that the public is monitoring this case closely. Buju appreciates your support! The aim is  to have 50,000 letters sent to Mr. Holder's office by the end of the month. Please send the letter and encourage others to send the letter today! Thank you for your much needed participation!
Attorney General Eric H. Holder
U.S. Department of Justice
950 Pennsylvania Avenue, NW
Washington, DC 20530-0001
Dear Attorney General Holder:
I am writing to ask for your intervention with respect to a grave injustice against Grammy-nominated reggae music icon Buju Banton (legal name Mark Anthony Myrie). The incarceration of this legendary musician without bail is unconscionable. He is currently incarcerated in the Pinellas County Jail in Clearwater, Florida while he awaits trial on drug conspiracy charges in the Middle District of Florida for which he has pleaded not guilty. The charges are a result of information provided by a professional informant who relentlessly pursued Mr. Myrie for six months to participate in a drug deal.
In our great system of justice the accused is innocent until proven guilty. Therefore, persons accused of crime are entitled to bail. Mr. Myrie meets all of the requirements for bail, yet it has not been granted. In addition, his trial has been postponed three times despite his attorney's objections.






Related Posts via Taxonomies
real deal