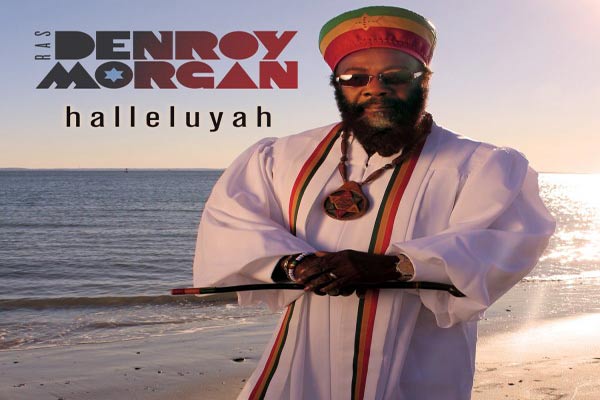 Ras Denroy Morgan and the New Black Eagles have officially returned with their review!
Be sure to click on the link below to click to purchase his brand-new album MUZICAL UNITY produced by Coozie Mellers of the Anthem Band, Sidney Mills of Steel Pulse, and additional production by Bert Price, Mastered at VP Records by Paul Shields.
The legendary patriarch of the 2015 Grammy Award winning Morgan Heritage Family, is a star in his own right, who not only has a robust catalog of music including the 1981 Billboard hit, "I'll Do Anything For You", but his music covers a range of styles, including, RnB, Funk, pop and of course, as a devoted Rastaman…Reggae & Nyahbinghi.
After many years away from the stage working behind the scenes building his children's musical careers and being ordained a Bishop of The Gospel Helpers Church of North & South America; he is also became Ambassador of the Ethiopian Orthodox Coptic Church of North and South America to the Rastafarian Community Internationally; and a member of the American Clergy Leadership Conference; and he has been a foundation member of the Twelve Tribes of Israel, NY.
Now Ras Denroy Morgan is making his return, with his brand-new album, MUZICAL UNITY, and making his return to live performance with his brand-new band the NEW BLACK EAGLES and their review.


STREAM DENROY MORGAN MUZICAL UNITY ALBUM

Very few people can deliver this music and message like some of the original foundation elders can, and in Ras Denroy Morgan we have a remaining elder standing firm to this day to carry not only the music, but the message and LIVITY that uplifts all people.
The Rastaman Vibration is Positive and Ras Denroy Morgan is on a mission to bring the Rastaman Gospel music as well as showcase the many styles this versatile Rasta elder has to offer…Stay tuned as the best is yet to come.
[This is the Reggae Remix taken from the HALLELUYAH Maxi Single, the 2nd single from Ras Denroy Morgan's highly acclaimed brand new album MUZICAL UNITY released Spring 2017. With this album and his band the NEW BLACK EAGLES Ras Denroy Morgan has OFFICIALLY RETURNED - Glory to JAH Rastafari]
Ras Denroy Morgan – Halleluya – Reggae remix

Ras Denroy Morgan and the New Black Eagles Tour Dates 2017
Get ready to experience Ras Denroy Morgan & the New Black Eagles Review coming soon to a festival or city near you!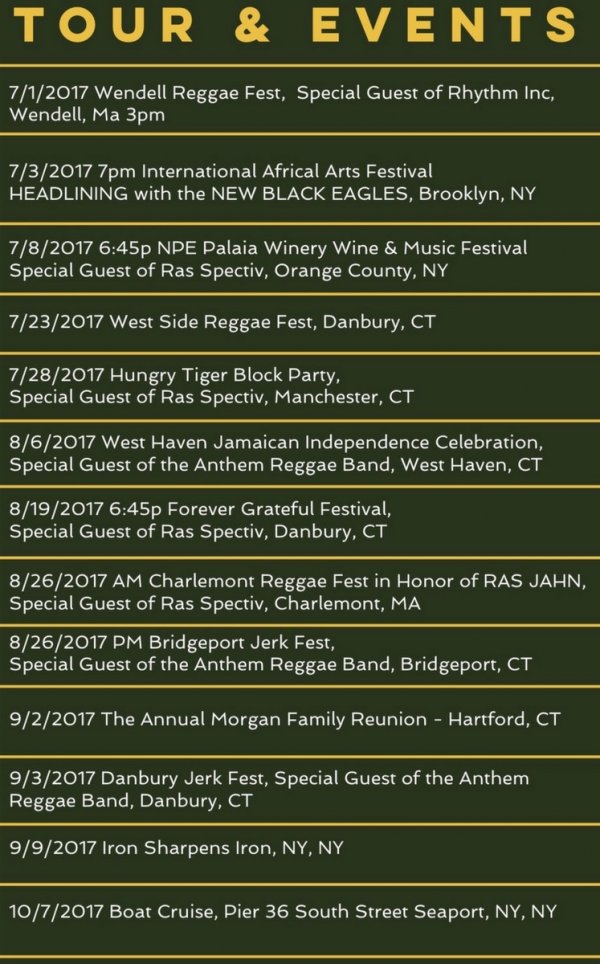 real deal