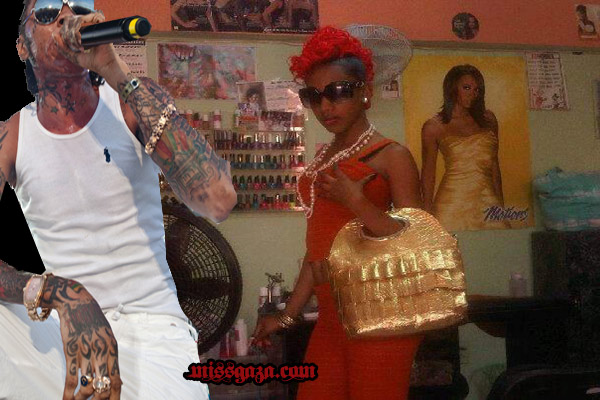 A brand new duet from Gaza Slim Ft Vybz Kartel – Wasting Your Time, voicing on a one drop riddim that brings it back to the '90, produced by SoUnique Records, just came out today in perfect timing with the Kartel-Slim's latest court date.
Gaza Slim Ft Vybz Kartel's New Single  – Wasting Your Time – SoUnique Records -Nov 2012



Kartel and Gaza Slim went to trial  today and will have to return again to the Corporate Area Resident Magistrate's Court on November 14th to face allegations of perverting the course of justice.
Kartel will then return to court again on January 13th, this time in the Home Circuit Court, in relation to the Clive 'Lizard' Williams murder case. Earlier this month, Supreme Court Judge Leighton Pusey had ordered that Kartel and his co-accused return to court  next year.
Portmore Empire & World Boss Vybz Kartel, whose real name is Adidja Palmer, is charged jointly with deejay Shawn Campbell, aka Shawn Storm, fashion designer Calvin 'Moonie' Haye and Kahira Jones. Two other co-accused will have their case transferred to the Home Circuit Court as well.
Vybz Kartel feat. Gaza Slim – Everything You Need – Head Concussion Records – N0v 2012
real deal