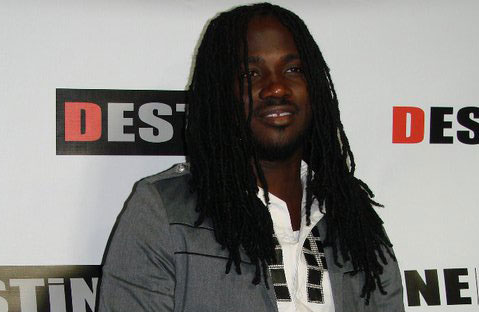 Jamaican star I-Octane is currently working on his third solo album Love & Life that will be released later on in the year.
In this new project I-Octane will keep the production credits to himself since the Jamaican sing-jay will be producing and releasing the album for his own label Conquer the Globe Production.
I-Octane two previous albums - Crying ToThe Nation - produced by VP Records & Scikron, while My Journey, released in 2014 has been produced by Tad's International.
I want this album to be releated to mylife,and the life of others. People can always relate to love and life so i will try to cover all the different aspects for both these two topics.
says I-Octane.
I-Octane wants to go big with Love & Life, reaching out to all his fans across the world and add new ones and so he is enlisting the help of some of the greatest producers in reggae dancehall music that will help him achieve that result delivering a great album.
Owning his own recording studio, a production team and the label, and since this will be his third album worldwide, it feels just right for the Jamaican artist to be able to produce the whole album, using his years of professional experience in recording, singing and producing.
While I-Octane his in the studio crafting his new album listen to some of his latest music singles below: Nuh Need Dem Friend, voiced on Dark Faces Riddim, produced by Armzhouse Records.
Also posted another I-Octane new fresh music single – Where Is The Love, a deep song, produced by Foota Hype and Up in The Sky produced by Justus on Light House riddim.
I-Octane – Nuh Need Dem Friend [Dark Faces Riddim] March 2017
I-Octane – Where Is The Love – March 2017
I Octane – Up In Di Sky – March 2017
real deal