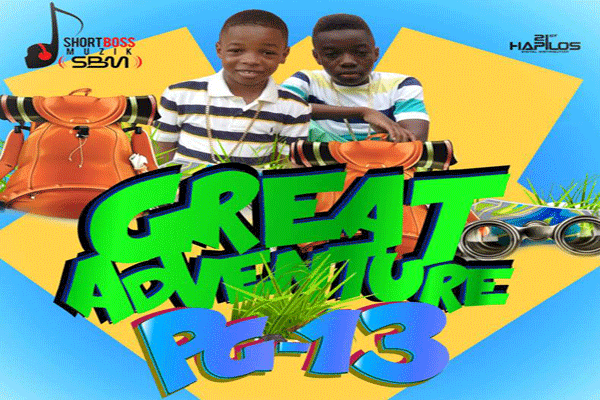 Following the huge feedback and success of their latest hit tune - Hallo Daddy - check out a new song from PG13, Vybz Kartel' sons Lil Vybz and Lil Addi.
Produced by Short Boss Muzik, the music label owned by Vybz Kartel's wife Tanesha Shorty Palmer, which is also the young arists mom, their new single is titled "Great Adventure".
The songs this youngster delivered so far are smart, catchy, funny, full of riddim and vibes and they gaining new fans with each & every new song. Considering their young age they doing a great job. Play PG13 new song below.
Pg13 – Great Adventure – is available now on i-Tunes clicking on the banner on top of the page.
Listen To PG13 – Lil Addi & Lil Vybz "Great Adventure" Short Boss Muzik
real deal