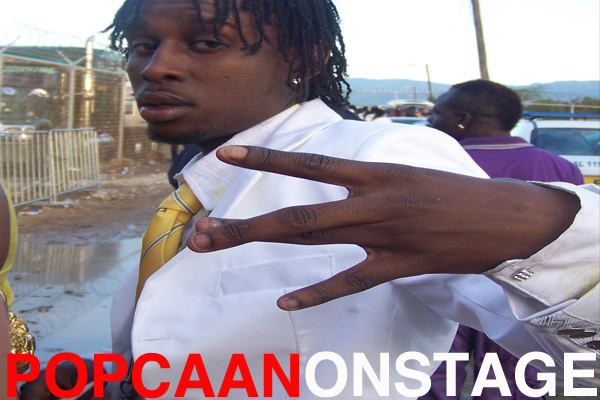 Raising Jamaican  dancehall star Popcaan is always in my playlist. In heavy rotation. There's something to him, his voice, his delivery, his songs, his lyrics that always drags me in and makes me fly.
Lately I went back to blasting what I consider my favorite Popcaan's songs, some hardocore dancehall tunes like - Never Loose A War, Real Badman, Up Inna Club, Fake Friend, Dream, Traitor, but in the last few days the whole place have been all about Lost Angel Riddim, which features all Vybz Kartel's Gaza Portmore Empire artists, including a fresh song from upcoming artist Popcaan titled - Only Man She Wants….
Watch Popcaan's interview Onstage Tv, the popular Jamaican Tv show with Winford Williams below.
Sitting down with Winford Williams Onstage Tv Show, Popcaan
talks about his loyalty to
Vybz  Kartel
,
how they met, he also bigs up
Lisa Hyper
saying he doesn't keep in touch with no others former
Gaza

>

members that left Kartel's Empire/Gaza and he adds

 :
"Addi is my daddy".Then he talks a bit about his background, what happened with school, his family and where and how he sees his career going and much more.
Since last year this time Popcaan gained a lot of new fans and followers, with a song gaining positions in the charts and aiming for the top, with this first solo interview on Ja'can national TV Popcaan is getting bigger in Jamaica and overseas.
Listen To Popcaan Song – Real Bad Man
Listen To Popcaan Song – Right Now Mi Ravin 



real deal