Europe is getting ready for a blessed spring /summer season of Reggae Dancehall live acts straight out from Jamaica for 2013.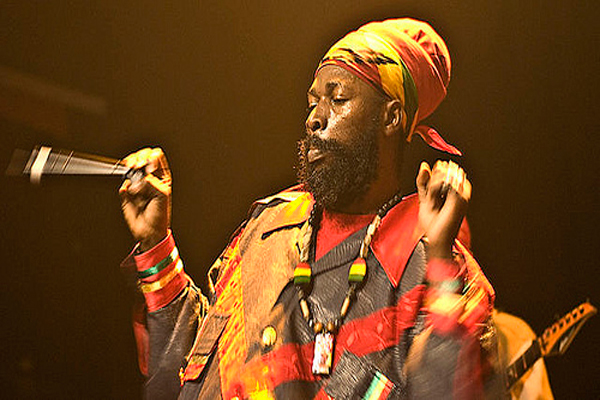 Add legendary Reggae icon Capleton's name to the already long list of Jamaican Reggae & Dancehall Artists touring Europe right now or about to.
Veteran artist Capleton is in Europe right now for a full 30 days calendar of live shows, starting with France and Italy, and passing by Germany, Sweden, Switzerland, Austria, Belgium…
Check the full calendar below and make sure to don't miss his blazing live show and learn his Tiger Paw, zeen?
LISTEN TO CAPLETON BUN DEM DOWN – HATAFYABUN RIDDIM – FEB 2013



REGGAE ARTIST CAPLETON EUROPEAN TOUR DATES 2013
April 12 BESANCON (EN) Rodia
April 13 LES ARCS (FR) Bernard Pfeiffer Hall
April 14 LYON (FR) Transbordeur
April 15 AVIGNON (FR) Passengers Zinc
April 17 Montpellier (FR) Victory 2
April 18 MARSEILLE (FR) Le Moulin

April 19 ROMA (IT) Atlantico
April 20 LECCE (IT) Livello 11/8
April 21 PESCARA (IT) Tipografia
April 24 CATANZARO (IT) People Disco Club
April 25 VENEZIA (IT) Rivolta
April 26 MILANO (IT) Live
April 27 LIMOGES (FR) CCM John Lennon
April 28 BORDEAUX (FR) Theatre Barbey
April 30 ANTWEPERTEN (BE) Petrol
May 1 AUDUN THE TICHE (FR) Club Tché
May 4 NOUMEA (NC)
May 7 CREIL (FR) La Grange Music
8 May STUTTGART (DE) Universum

May 10 Geneva (CH) Palladium
May 11 COURTRAI (BE) Kokopelli Festival
May 12 DORTMUND (DE) Ruhr Reggae Summer
May 13 VIENNA (AT) Reigen
May 14 INNSBRUCK (AT) Treibhaus
May 15 AMSTERDAM (NL) Paradiso
May 16 ROTTERDAM (NL) Heidegger

May 17 Reims (FR) Kabaret
May 18 Colmar (FR) Rootstock Fest
May 19 PARIS (FR) Zenith
May 21 GUYANCOURT (EN) Battery
May 22 Arnhem (NL) Luxor Life
May 24 AARHUS (DK) Vox hall
May 25 HELSINKI (FI) Wildlife Festival
real deal