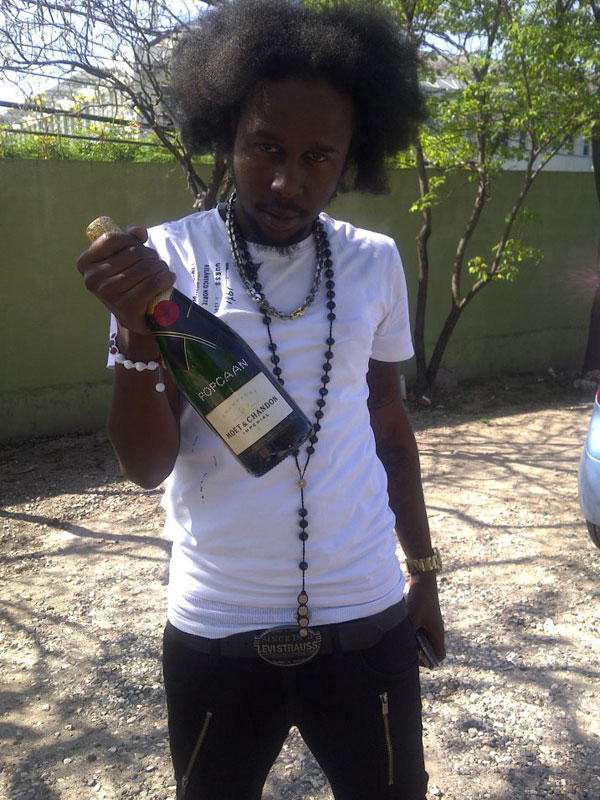 Gong Zilla Marley, Mr Vegas and Popcaan are gaining positions in i- Tunes charts.
Popcaan just released a new single called Nah Leave on Drum Corps Riddim, produced by DJ Mario C/Jam House. Posting it. Also re-posting Stay Far too, Popcaan voicing on Fren Enemy Riddim, because going craaaazy fi it over here.
[youtube width="640" height="344"]http://www.youtube.com/watch?v=Lp0-JTbt0zM[/youtube]
[youtube width="640" height="344"]http://www.youtube.com/watch?v=tjxoJU4h5ec[/youtube]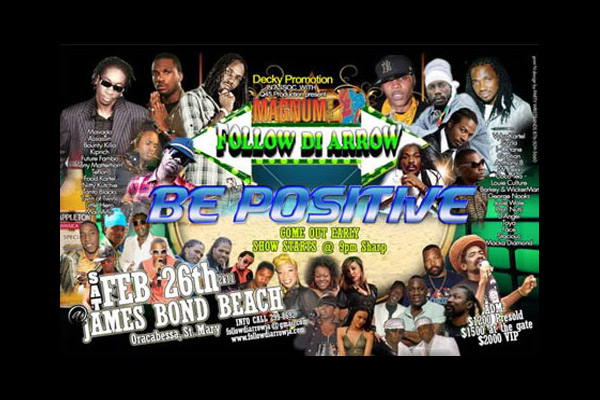 Follow Di Arrow, the popular Dancehall show which normally takes place each February in St. Mary, will not take place this year.
Follow Di Arrow , the annual Dancehall show held in James Bond Beach, Jamaica has gathered big crowds and big artists. Last year we reported the crazy bottles rain that started when Bounty Killer made comments that the crowd believe were against di Gaza Boss Vybz Kartel.
Shortly after Bounty's words an heavy rain of bottles was thrown on stage forcing Bounty to run away from the stage. When Kartel appeared on stage shortly after Bounty he also was greeted with glass bottles and he didn't have time to talk but just run away the stage for his own safety. Gunshots were also fired causing the crowd to go into a panic with several injured. Considering all those factors, Follow Di Arrow promoter, Dexton Ennis, intimated during a radio interview on Tuesday that the show would not take place this year.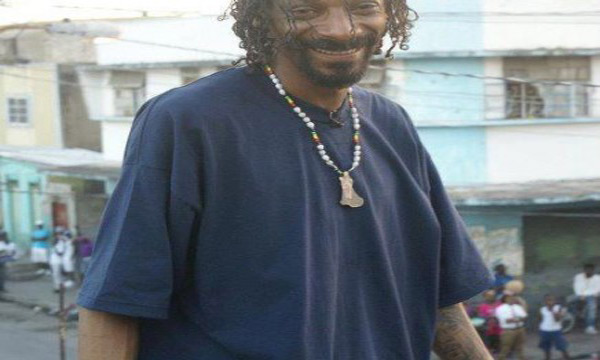 Rapper Snoop Dogg loves Jamrock and while visiting Jamaica he also communicated he wants to realize  a documentary about/on Jamaica. He already recorded a song during his trip, title for the single- Reincarnated: Peace, Love and Soul. While in the island he went visit   areas such as Denham Town and Tivoli Gardens with  Grammy-winning Reggae artist Stephen Marley. He also made contact with Rita Marley about his desire to spread knowledge of Rastafarianism and Jamaica's culture worldwide. There are rumors he could stop and visit di Addi in jail at the Horizon Remand Center.
[youtube width="640" height="344"]http://www.youtube.com/watch?v=aUuc5xFtxsc[/youtube]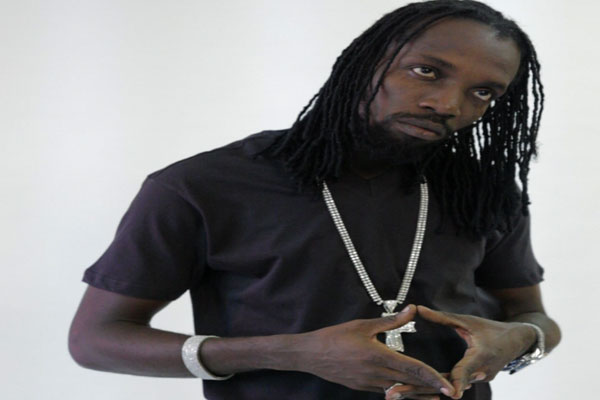 Did you know Mavado bigged up Vybz Kartel recently? Voicing on  TNS Riddim  he "big up the nigga Kartel"…hear him yourself  in the last part of this video of this TNS Riddim preview .Mawd!This Riddim is bad and voicing on it a lot of prominent artists from Kartel, to Popcaan to I-Octane & Mavado!
[youtube width="640" height="344"]http://www.youtube.com/watch?v=XpE1UpEbsKU[/youtube]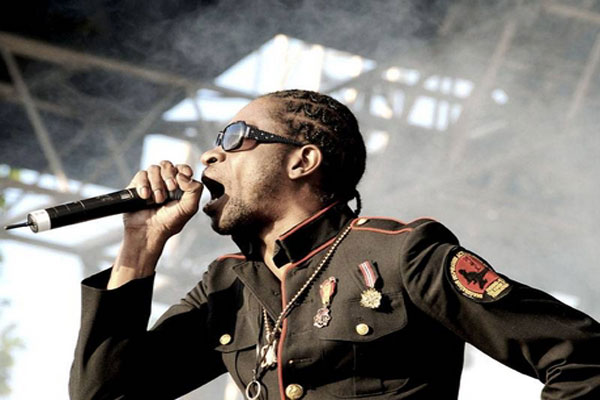 Bounty Killer has been nominated for this year's Boston Most Elite (MBE) Awards, which will be held on May 19, 2012 at the Champagne Hall, Boston, Massachusetts, USA. He has been nominated for 'Lifetime Award' for his contribution to Dancehall.There are also latest rumors about the possibility, for the War Lord ,of regaining back his US working visa soon, just in time for hitting the important upcoming stages of the season in Miami, New York, Boston and so on. His visa was cancelled in April 2010. Also, and so sorry and expressing condolences To Bounty Killer and his all family, because on Feb 26 Ivy 'Miss Ivy' Williams, mother of Bounty Killer, has died. Miss Ivy raised eight children, including her last son, Bounty , who has mentioned her in many of his songs over the years. A devout Christian, Miss Ivy never liked some of the excessive cursing that her son did in some songs, but was always very proud of his musical success.
[youtube width="640" height="344"]http://www.youtube.com/watch?v=pnDiC_SxXxk[/youtube]
real deal