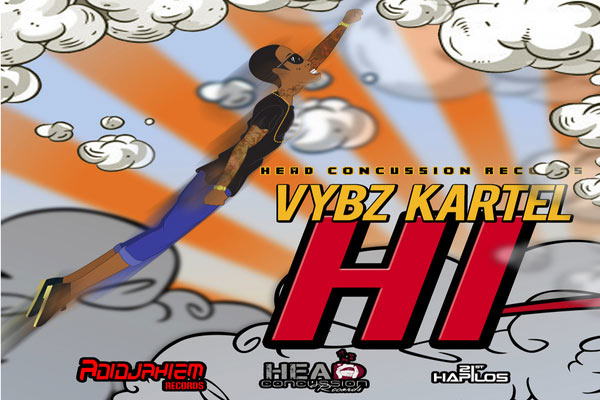 READ MORE ON : HEAD CONCUSSION RECORDS, VYBZ KARTEL, MENTAL CHUNG, OFFICIAL VIDEOS
There's a new music video for one of the latest Vybz Kartel's single "Hi" produced by Head Concussion Records. Since World Boss Vybz Kartel is still incarcerated the Rvssian' produced single features Kartel getting so High that his animated character jets off to the moon in his Gaza Space Shift.
The single was produced by Tarik Rvssian Johnston of Head Concussion Records, and the video is animated by the one and only Mental Chung.
Get Vybz Kartel Hi Rvssian produced single on iTunes clicking on the banner below.
Watch the official video for Vybz Kartel "Hi" below.
VYBZ KARTEL  HI – OFFICIAL VIDEO – HEAD CONCUSSION RECORDS – OCTOBER 2013
real deal