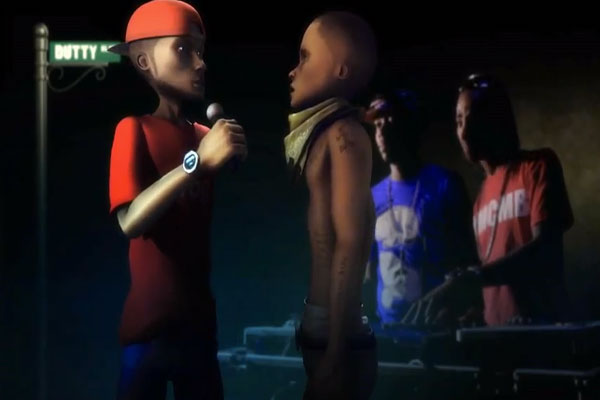 Let's catch up with Mental Chung  Creative Lab & Dutty Bwoy's latest!
Dutty Bwoy is a Jamaican animated series based on Dancehall music and its culture. Dutty Bwoy centers around three main characters: Strap Don, Wanga & G Swag  and  their different adventures with popular characters based on real Dancehall artists.
The new maddest thing now it's a mix of live footage and live actors integrated with animation. The new series is  set to release in 2013 on TV. Boom!
The teaser for the new series is pretty irresistible with dem youths on a mission to reach Don Gorgon, Ninja Man. Check it out!
[youtube width="640" height="344"]http://www.youtube.com/watch?v=zv1VV0lyfYw[/youtube]
Re-posting DUTTY BWOY Episode 6 Return of The Gaza Man cuz if you didn't see it…you need to! 
Log on to facebook.com/mentalchung for updates  and the latest episodes.

real deal