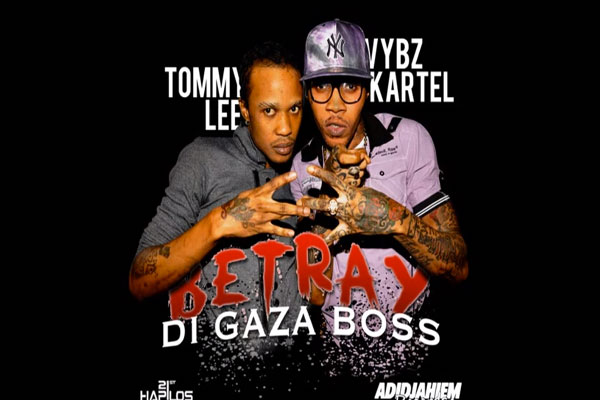 A new song with  Tommy Lee and Vybz Kartel is adding more fuel to the current ALLEGED controversy regarding Popcaan's friction with the Gaza Camp. The song is called Betray The Gaza Boss and contains lyrics that speak of betrayal, as the title says. The song is hot hot hot.
Betray The Gaza Boss – So Unique / Adidjahiem Productions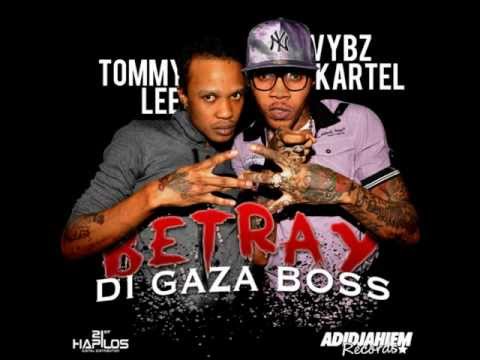 Tommy Lee deejays in the beginning  and and he states that he wants somebody to desist from calling his name to get respect. "Don't sey yu love mi, man mi nuh love stop call mi name just fi get a forward," sings Tommy Lee.
Vybz Kartel starts his part of the song singing he's the Champion.And he's,given what he's experiencing, missing from a year and still being the most played,loved,missed,Dancehall Champion! The song implies that some of his followers used his name to make money, but have no ratings (respect) for him. Beside who is for, the song is nice. The question everybody is asking again is…Was Kartel up to the time again? Up to the minute? Up to the second? Was the song recorded time ago and addressed previous rust with past former members like Rhyno..? Not too long ago another collaboration between Tommy Lee and Kartel titled Informer sparkled the same controversy and Popcaan had to release a statement saying the song wasn't aiming at him.So don't get fooled.
Related Posts via Taxonomies