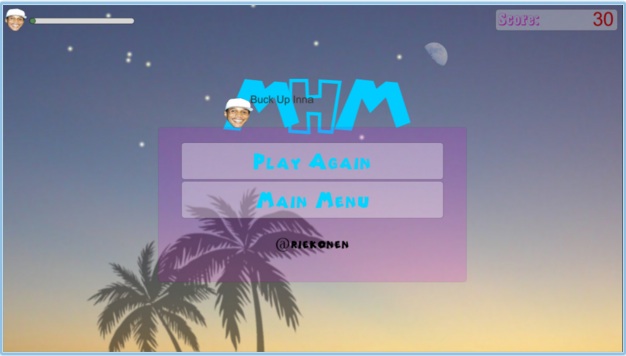 Vybz Kartel's new track "Mhm Hm" that was released last month and already debuted the official music video, that you can watch below and ranked up more than 2 millions views so far, has been taking dancehall music by storm creating a big buzz in the Jamaican entertainment industry. Since the release of World Boss Vybz Kartel's cosmic explicit anthem there has even been an increase in the sale of peanuts, Dragon Stout, Oats, and Supligen, all the ingredients Kartel has listed in Mhm Hm and the excitement around the Mhm Hm keeps growing.
Vybz Kartel's song "Mhm Hm" is benefiting even Jamaican little shops and small supermarkets that incredibly enough started selling "Mhm Hm packages", which includes all the ingredients mentioned in Mmh Hm by Vybz Kartel.
But that's not all. You know Vybz Kartel is the man that inspired with his music so many other things that recently there is even an App called "Mhm Buck Up Inna" that is available for free download on Google Play Store.
Needless to say that Gaza Nation fans have been going insane since its release and social media have been buzzing about the super excitement created once again around a new Vybz Kartel's hit song.
In the game there is a man running around that has the face of incarcerated Jamaican star Vybz Kartel, real name Adidja Palmer, which is the guest star of the game; he hops and jumps towards his target, which are Supligen, Oats, peanuts , Dragon Stout, all the ingredients Kartel listed in Mhm Hm to get a gyal pregnant. And Vendetta's deejay Alkaline's face on the screen will crack you up.
With Kartel's track playing in the background the game main aim is to collect as many products as possibe and for each product collected there are 10 points reward. The app gets more downloads every day with increasing good reviews, go to Google Play search for the title and download it for free.
Vybz Kartel's hit songs Mhm Hm is available on iTunes get it clicking on the iTunes banner on this page.
Incarcerated World Boss Vybz Kartel will appeal his life sentence this upcoming July 2018, when he will go again before the court to prove his innocence for the murder of Clive Lizard Williams. Read the latest news about Kartel's trial appeal here, listen to

Hold On (Good Man)

produced by Zj Chrome

clicking here.
WATCH VYBZ KARTEL MHM HM OFFICIAL MUSIC VIDEO
real deal