The organizers of the annual Grace Jamaican Jerk Festival are gearing up  once again for the largest Caribbean Food Festival in the United States that attracts well over 18,000 patrons annually and is every year an event not to miss in South Florida. This year the event is scheduled for Sunday, November 11 at Markham Park in Sunrise
This year will mark the event's 11th anniversary under the theme Celebrate!, as the festival will highlight Jamaica's and Trinidad & Tobago's 50th anniversary of Independence, Grace Foods' 90 years of excellent products and the recent highly successful London Olympics! 
Markham Park will become the center of Caribbean culture – delivering on everything from  jerk foods and cultural presentations including high quality entertainment and activities for the kids.  Sydney Roberts, Vice Chairman of Jamaican Jerk Festival USA, Inc., organizers of the event promised this year's festival experience will be "out of this world." 
Western Union and Digicel Cultural Stages will provide entertainment during the early hours of the festival before the Main Stage concert in the evening.
Let' talk about the music @ 11th Annual Grace Jamaican Jerk Festival 2012 Edition
On the Cultural Stages

that will be "Entertaining, Educational and Interactive"; is where get close and personal with performers.  From traditional folk dances to the latest moves, poetry reading, storytelling and creative fashions, the Cultural Stages come alive from noon.
ON THE MAIN STAGE

: John Holt, Gem Myers, Mighty Diamonds, Caribbean Music Farm, Sons of MyStro,Elva, Hardcore Movement in charge of the tunes on the main stage and also a Gospel segment.
[youtube width="640" height="344"]http://www.youtube.com/watch?v=mMeiL-Nph5w[/youtube]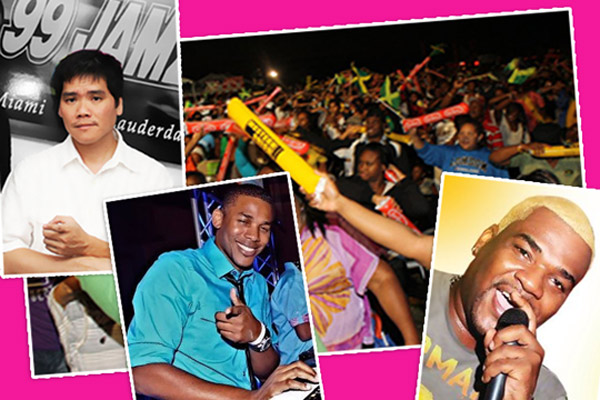 The Party Pavillon:

where some of the hottest DJs and Selectors spin the latest hits, creating a club setting for the young and the young at heart.  From Dancehall anthems to classic beats, this is the place to get your groove on. 
So mark your calendar, tell your friends and bring your family to the 11th annual Grace Jamaican Jerk Festival.The 11th Annual Grace Jamaican Jerk Festival is presented in association with Publix and Digicel, sponsors include Western Union, The Jamaica Tourist Board, WAVS Radio, Hot 105, Red Stripe Beer, Guinness and VitaMalt. The event is produced by Jamaican Jerk Festival USA, Inc., in association with Jamaica Awareness, Inc.
[youtube width="640" height="344"]http://www.youtube.com/watch?v=_qG0x3rhsXY[/youtube]
real deal