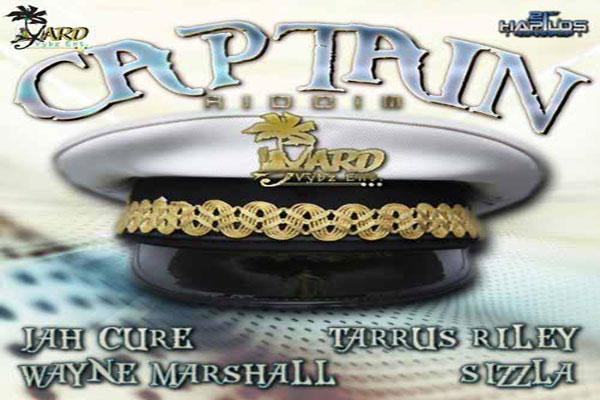 Check out this New Music Medley on

Captain Riddim with

some of the best Jamaican Reggae artists of our time voicing their melodies.
Yard Vybz production takes us to the roots, with their dub-style Captain Riddim. It features tracks by Sizzla, Jah Cure, Tarrus Riley and a particularly interesting song from Wayne Marshall called "Captain" with social commentary that alludes to Jamaica's political leadership, and Bruce Golding seemingly the likely 'captain' reference.
Captin Riddim features reggae dancehall songs from some of the best Jamaican music artists like
Wayne Marshall, Tarrus Riley, Sizzla, Jah Cure & Pressure.
Captain riddim is produced by Yard Vybz Entertainment and is available for digital download on iTunes clicking on the banner on this page.
Listen below to Captain Medley Riddim and watch the music videos for a new sick Riddim coming out of Jamaica, with a superstar line up of some of the best Jamaican reggae musician and sing-jays, with a Royal Message. Giving Thanx Ghost.
LISTEN TO NEW REGGAE MUSIC – WATCH CAPTAIN MEDLEY RIDDIM (Official Music Video) Wayne Marshall Tarrus Riley Sizzla Jah Cure Pressure
real deal