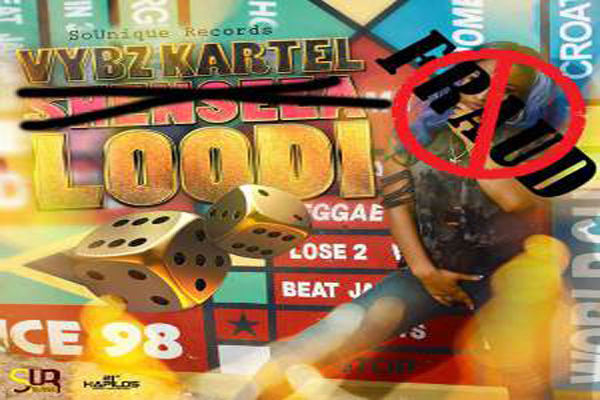 Incarcerated World Boss Vybz Kartel realeased a new solo version of one of his latest smashing single "Loodi."
Loodi, the new and only endorsed version from Vybz Kartel, was uploaded to Vybz Kartel youtube Vevo Channel with the comment
"My song was never a collaboration."
Vybz Kartel feels he was never given the right level of respect or props from Shenseea and her camp for the song the launched the young Jamaican upcoming star's career. Have been featured on Kartel's Loodi single was a big boost for the emerging female Jamaican star but eventually Kartel felt like he never had love and respect and compensation he deserved back so he decided to make it known.
Vybz Kartel wrote the full lyrics for the song and Shenseea had been chosen by the producers. Since Kartel literally launched the girl's career he would  have aspected more gratefulness from her camp. Even without the female voice the song still pops.
U P D A T E Shenseea and her manager went on Jamaican Tv and radio shows to address the issues related to Shenseea being cut off Vybz Kartel's Loodi single. What emerged is that some previous rust involving a recent fall off between Elvis Redwood, from Sounique Records, and Vybz Kartel, that the artist Shenseea was not aware of or choosed to ignore. Long story short the new version of Loodi without the young Jamaican artist Shenseea has been now deleted from Kartel's youtube Vevo account. Kartel's and his team wanted to just make a point.
Listen To Vybz Kartel New Solo Version of Loodi
real deal