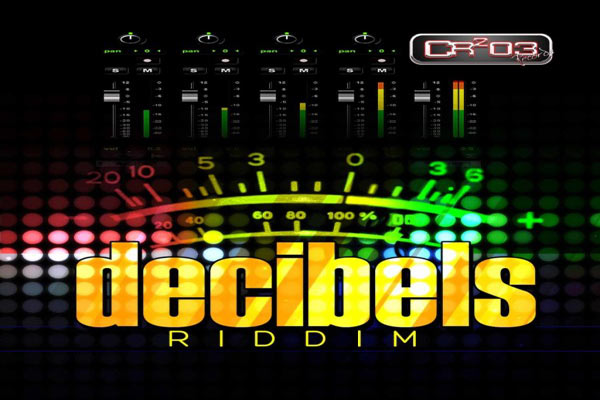 ZJ Chrome/Cr2O3 Records presents the awaited "Decibels Riddim" which is produced by Shaun "ZJ Chrome" Chablal.
ZJ Chrome teased everybody pre-releasing one of the latest Vybz Kartel's hit single "Georgina" for all his fans joy months ago, check it here.
Decibels riddim is one of those hot hot dancehall riddims with a super stellar line up of Jamaican artists including also Popcaan,I-Octane, Spice, Tifa, Mavado, Konshens and more, check the track listing posted below.
LISTEN TO POPCAAN DANCEHALL SONG – BE LIKE ME
Decibels Riddim sports also a crazy bass line and is packed with such good vibes and hit songs it's a must for your Summer!
Decibels Riddim Is Available For Digital Purchase On iTunes clicking on the banner below.The riddim is distributed by Zojak Worldwide.

DWNLD DECIBEL RIDDIM FULL PROMO
LISTEN TO DECIBELS RIDDIM PROMO MIX
DECIBELS RIDDIM TRACKLIST – JUNE 2013




Vybz Kartel –

Georgina (Radio)

Vybz Kartel –

Georgina (Raw)

Mavado –

Body Look (Radio)

Mavado –

Body Look (Raw)

I Octane –

Grow So

Konshens –

God A Mi Don (Radio)

Popcaan –

Be Like Me (Radio)

Popcaan –

Be Like Me (Raw)

Beenie Man –

Drop It

Tifa –

Lyrically Educated

Cecile –

Wine Up Mi Body (Radio)

Spice –

Come Inside

Flippa Moggela –

Gal To Mi Thing (Radio)

Flippa Moggela –

Gal To Mi Thing (Raw)

Liquid –

Wine Pon Time

Ceegee –

Chat Some Supn

Decibels Riddim -

CR203 Records
real deal