GYPTIAN DROPS BRAND NEW MIXTAPE HOSTED BY DJ SPIN CITY VICE'S NOISEY MUSIC CHANNEL PREMIERES IN ANTICIPATION OF NEW ALBUM SEX, LOVE AND REGGAE (OCT 29, VP RECORDS)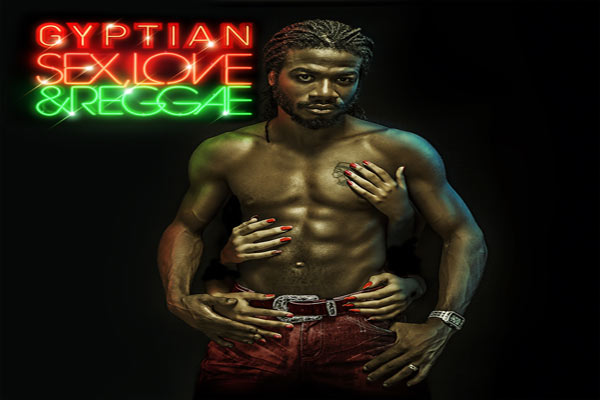 Gyptian's Sex, Love & Reggae Mixtape, hosted by DJ Spin City, gives fans a taste of what is to come on Gyptian's new studio album Sex, Love and Reggae, slated for release on October 29 on VP Records.
The upcoming album is co-executive produced by Jerry "Wonda" Duplessis and includes collaborations with Melanie Fiona, Estelle, Major Lazer, Angela Hunte, Bunji Garlin and KES The Band. The latest single "Vixen" featuring Angela Hunte (the Grammy-winning singer-songwriter who co-wrote Jay Z feat. Alicia Keys "Empire State of Mind") is already picking up steam on radio stations including Philly's Power 99,  Miami's Y100 & WEDR 99 Jamz, NYC's Power 105.1, Hartford's WZMX Hot 93.7, Washington D.C's WKYS 93.9, San Fran's KMEL 106.1, Atlanta's V-103, Orlando's Power 95.3 and Las Vegas KVEG Hot 97.5.
Gyptian will embark on a U.S. promo tour throughoutspan style="color: #000000;"> October in support of the new single and album release.
STREAM GYPTIAN SEX,LOVE & REGGAE MIXTAPE  NOW:
GYPTIAN SEX, LOVE & REGGAE MIXTAPE TRACK LISTING:
1.        STATION IDENTIFICATION
2.        MAMA DONT CRY/MY FATHER SAY
3.        CHAMPION SOUND
4.        SERIOUS TIMES
5.        ONE MORE NIGHT
6.        WHERE YOU BELONG feat. DEAN FRASER
7.        GIRLS DEM LOVE
8.        MY NUMBER ONE
9.        WINE SLOW
10.      WE DEM LOVE
11.      FREESTYLE feat. SNOOP LION
12.      TRUE COLORS
13.      VIXEN feat. ANGELA HUNTE
14.      FITNESS (GYPTIAN SAYS)
15.      THE WAY WE ROLL
16.      ALL IN YOU
17.      MEDLY
18.      HOLD YOU REMIX feat. NICKI MINAJ
19.      NON STOP
20.      OUTRO (THAT'S ALL FOLKS)
real deal