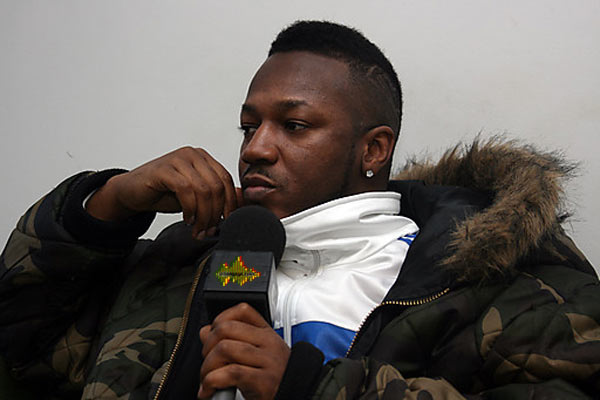 Grammy Award producer and musican Jazzwad wants to publicly set the record straight, get his due credits and let it be known that he is the creator and producer of the hit single "Sidung". Dancehall artist Elephant Man featuring Lady Saw single "Sidung" has been heating up the airwaves and their official video produced by Terminal 4 Media has received over a hundred thousand views since it's last month released. A success that any producer would be proud of, but only if the right person receives the accolades.
The "Energy God" was looking for a new single when he reached out to Jazzwad to produce and build a riddim for his "Sidung" lyrics. Ele himself wrote both his and Lady Saw's part of the song. Jazzwad created the riddim inside Q45 studios, where it was subsequently recorded. Once recorded the song was thereafter send out to various radio stations and DJ's, and this is where the issue took place. It is alleged that when Elephant Man and Q45′s assistant send out an e-mail blast of the music, for some unknown reasons he attached both his own label "VeryHugeProductions" and Q45 to the song tag.[youtube width="640" height="344"]http://www.youtube.com/watch?v=1z7fttPcou0[/youtube]
Jazzwad was unaware of the issue until the song hit airwaves and the charts. He promptly tried to correct the information, but it was too late, the song was out and it went viral. Even the video was produced with wrong information and credit accolades.The error was never acknowledged and corrected by neither parties.
Jazzwad states. "This wouldve been the 1st that Q45 had a riddim from me "if" he was the "producer" of the track. He always used Steely & Clevie in the past and I've heard from many sources in the past that Q45 has said "mi nuh want no riddim from jazzwad" "him nuh ready yet". With him saying that I still never showed no bad face or create no bad vibes or a feud with him and would always hail him if I saw him back then and still do now. I confronted him on the matter to which he has pointed the finger to Chester of "Very Huge Records" the email blast guy saying Chester is the one who put wrong/false information in the emails when sending out the song"
This matter happened once again on two other Elephant Man songs that Jazzwad not only produced but also played all the instruments. "Wine Up Song" & "Dash Wata", for which the latter has a new video. The video credits also had to be altered at the last minute when Jazzwad made his feelings be known to Q45 on the false credits at the beginning and ending of the "Sidung" video
[youtube width="640" height="344"]http://www.youtube.com/watch?v=fj31pKryXKo[/youtube]
real deal