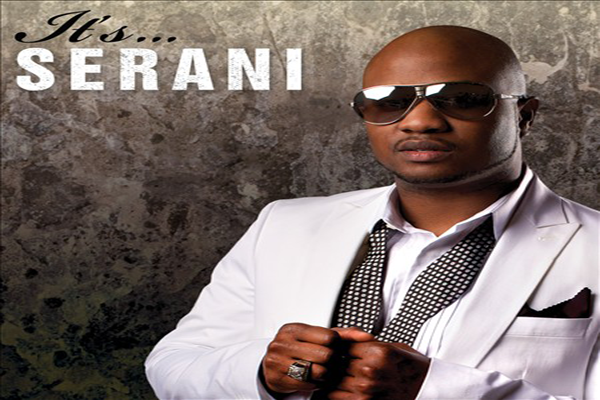 Serani is about to launch his new album  titled – It's… Serani, which will be available in stores and online May 22..
Watch Serani – Sweet Love – Official Music Video

The album's title " It's… Serani", comes  from his well-known catchphrase. This is  Serani's second album, following  his debut album No Games.
The new project is also a well balanced mix of Serani's recent hits – including Naah Beg No Friend, Badmind, Skip To My Luu,Sweet Love, and a number of new and  exclusive tracks.
"Give thanks to God and hard work pays off, that's all I can say. I have been putting in a lot of studio work and hope the fans accept the new material as they have in the past. It's a very competitive environment but I'm just staying humble and focused and trying to make great music." said Serani in a recent press release.
Adding, "I've been touring all over the world and I am blessed enough to have built a good fanbase across many continents. Wherever I go around the globe my fans have been asking for another album so we decided to give them what they wanted." Check out the album's track list posted below. IT'S SERANI ALBUM TRACK LISTING 1Make Me Stronger 2Evil Heart 3 Naah Beg Friend 4 Skip To My Luu 5 Searching   6 Rub Me Up 7 All I Need 8 Sweet Love 9 Have You Ever 10 Clouds 11 My Life 12 Secret Lovers

The album was produced by Serani himself, the hit-making trio DASECA, Stephen "Di Genius" McGregor and other Jamaican big names and artists.


style="display:inline-block;width:728px;height:90px"
data-ad-client="ca-pub-5109320371512143"
data-ad-slot="8104699319">

It's Serani also features Ding Dong, Razz and Biggy, Ishawna, Sashi, and even ex-G-Unit Olivia on the sexy track called  Rub Me Up.
real deal