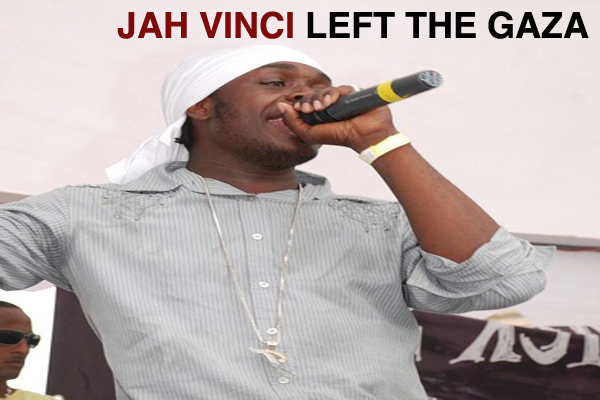 Popular Dancehall Singjay Jah Vinci has just announced he is not part of the Portmore Empire and the Gaza anymore.
The singer made his decision to not resign booking or recording contracts with Portmore Empire .Jah Vinci issued a statement saying that,
"I want the world to know that I am no longer managed by Vybz Kartel and the Portmore Empire."
Additionally, he added:
"In all honesty, it was a great learning experience but the BEST decision is for me to move on given the musical direction that the Empire has been moving in for quite some time."

"I appreciate the support that Vybz Kartel has given me as a mentor but at this stage in my career, I want to move in a different creative direction with my choice in management. I will now be managed by Corey Todd, and my road manager will be Milla 9."
Jah Vinci says that his reasoning for no longer wanting to be a part of the group stems from situations occurring within the Empire that he did not appreciate, though he didn't elaborate on what those things were.
"There were certain things going on in the Empire that I did not agree or condone but all that is in the past I am excited about the possibilities and I know that this is the start of a great journey in my career. I want to deliver my message of peace and unity to my reggae fans. I have to keep moving forward no matter the obstacles that stand in front of me."
His most recent hit single – Mama Love was released this past March on the Eternal Riddim which was co-produced by Adidjaheim & Notnice Records.
The single has made strides in Europe and a video for the song is forth coming.

Watch Jah Vinci's "In My Life" – Official Music Video
real deal