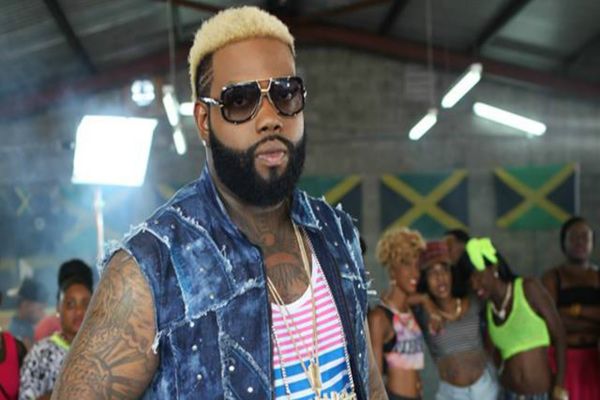 Jamaican artist Demarco, a veteran name in dancehall reggae music, kept delivering hit songs during all 2016 and in 2017 has already blessed the recording studio voicing on several new dancehall riddims.
One of our ever favorite Jamaican artist, very versatile and talented, that also is a music producer and was once a part of the legendary Jamaican production trio Daseca, Demarco , real name Collin Demar Edwards, is a real Don in reggae dancehall music, with a huge repertoire of big songs, smashing hits that always go viral internationally.
Demarco is one of those artist that can make you sing, dance, think and you always want more. Demarco is also a loyal friend of Gaza and Vybz Kartel and an artist that tours a lot internationally and stepped on big stages all over the world. Born in Portmore, he goes also by the names of Starkutt Muzik Machine & WashRoom.
For the joy of his worldwide fans we are posting below some of his latest music releases.
Demarco dropped the new official music video, "Nuh Ease Up", produced by Frenz Fo Real Records, the music video was shot at True Gift Ent. headquarters, and features international dancers like Shelly Belly, dancehal queen Nickesiha, dancehall queen Cubzn and Dani Boo.
Explore Demarco new and old music on iTunes, clicking on the banner on this page.
WATCH DEMARCO – NUH EASE UP – OFFICIAL MUSIC VIDEO – JANUARY 2017
Produced by Kick Dem Records and voiced over – Come Over Riddim at the beginning of 2017, listen below to an explicit sex song titled – Fuck Love
LISTEN TO DEMARCO – FUCK LOVE – EXPLICIT DANCEHALL SONG – COME OVER RIDDIM – JANUARY 2017
LISTEN TO DEMARCO – BUKKET INNA FACE – DEMARCO – BUKKET INNA FACE [DANCEHALL 2017]
LISTEN TO DEMARCO – HEAD HIGH
LISTEN TO DEMARCO PICK UP & BUSS – PELE RIDDIM -SG RECORDS & BLUE SKY PRODUCTIONS
real deal