Jamaican movie lovers will be able to watch and stream the much talked movie – Jamaican Mafia – which stars Paul Campbell, Mykal Fax, Stokley Brown, Melesia Thomas and stellar musicians – Nardo Ranks, Martina Startina, D'Angel and Spliff Star.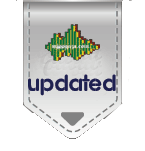 The movie – an action packed, urban gangster thriller, will be officially available for streaming on the www.fame.watch website starting Black-Friday November 27, 2015. The news was made at a recent private launch held at the Milk River Lounge in Brooklyn, New York.
Distributor Elique Media Group gear up to unveil the crisp, brand new re-mastered version of the Caribbean focused and Director Vafomba Donzo, says that Jamaican Mafia today far surpasses the quality of picture that was previously projected in New York, New Jersey, North Carolina and Atlanta, with the inclusion of a new scene and a brand new soundtrack.
Watch Jamaican Mafia Movie Trailer 2015



Watch Jamaican Mafia | Full Movie
Orville Matherson and Dale Foti are Executive Producers and Mykal Fax at the screenplay.Both Orville and Mykal hail from Kingston 11, and are in charge of transforming and developing the story from paper to motion being able to feature dramatic Caribbean realism and the madness that happens when Jamaican gangsters migrate and chase the American dream.
Mykal Fax said, "Jamaican Mafia will be the first Caribbean film to be marketed globally via the World Wide Web. The consumer response is paramount at this juncture. It's a critical time to prove that a Caribbean movie can do numbers."
Jevante Qirashawn, founder of Elique Media Group, as he explained how the live stream will work. "Jamerican Productions, in conjunction with Elique Media Group, urges you to go to www.fame.watch and make your purchase beginning at 12:01 a.m. on November 27. Customers can purchase with PayPal or credit card. Digii cards are also available for those who don't want to use their credit card or PayPal. Digicel card sales locations will be announced soon."
Watch Jamaican Mafia Official Movie Trailer – R Version



real deal