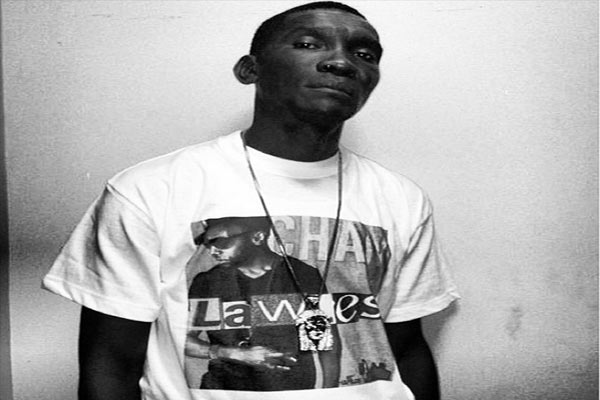 Really sad news coming out of Jamaica that shocked the dancehall reggae community worldwide!
Dancehall producer Patrick "Roach" Samuels was shot and killed last night. 
Roach, who was a former road manager of incarcerated dancehall star Vybz Kartel, was reportedly shot multiple times at approximately 4 a.m. this morning in the vicinity of a gas station at Mary Brown's Corner, St. Andrew.
Police sources say

Patrick Samuels tried to escape the rain of bullets in his Chevrolet Avalanche but lost control and crashed on Mannings Hill Rd.
While the reasons of his murder are still unknown police opened an investigation.
LISTEN TO VYBZ KARTEL SONG – EMERGENCY – PRODUCED BY PATRICK ROACH SAMUELS – SIREN RIDDIM
Patrick Samuels was the genius mind behind big dancehall reggae music riddims such as Overproof Riddim & Siren Riddim, just to mention a couple of the most popular.
Patrick Samuels aka Roach worked with some of the biggest Jamaican dance hall superstars from Vybz Kartel to Beenie Man, Bounty Killer, Mavado, Lady Saw,Sean Paul & many others of the biggest Jamaican musicians and artists.While Roach worked with Kartel at the beginning of the incarcerated Jamaican star career, the two had a fall out and stop talking several years ago, way before Kartel's going to jail.
The whole dancehall community is under shock for the producer's tragic death and motives are still unknown and the killer(s)are still at large.
Listen below to Overproof Riddim and Siren Riddim, both riddims feature World Boss Vybz Kartel's popular hit songs.
LISTEN TO THE LEGENDARY OVERPROOF RIDDIM  - JA PRODUCTION
LISTEN TO SIREN RIDDIM MIX- VYBZ KARTEL BOUNTY KILLER,BUJU BANTON,BUSY SIGNAL, TURBOLENCE -2005>
real deal