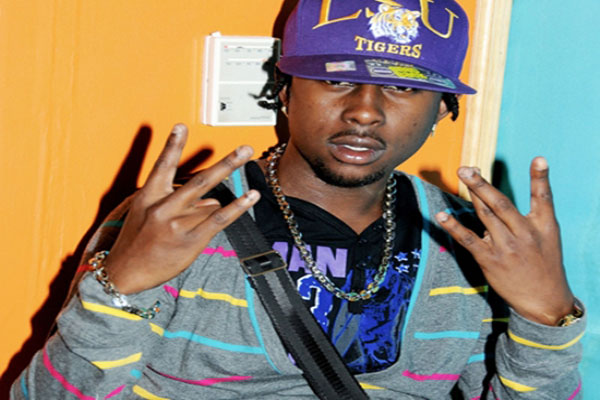 Jamaican recording artist Popcaan has been in the news for some problems he was having in Trinidad last week.
The family of the rising Jamaican Dancehall artist, real name Andre Sutherland, has been  worried about the artist's own safety, since  his departure to Trinidad on Friday (January 27).
Reports are that five concert promoters have issued threats to the artist, over money they already allegedly paid to someone in Jamaica to book the artist for shows. However, his family is insisting that neither the young Jamaican artist nor his management team knows anything about those five concerts.
They argue that the only stage show he knows about, is the one he was properly booked for, and for which he flew there to perform on Saturday (January 28). Popcaan's mother Rhona Johnston, told the press that the artist got word that men were looking for him shortly after he landed in Trinidad late Friday. She explained that he had to change his hotel a few times, to avoid being located by representatives of the promoters, who insist that the artist should return the money or face harsh consequences.
Poppy's mom stated that up to late Friday the artist was still on the move, and she was not aware if he had reported the matter to the police. She is also insisting to the promoters that the artist did not collect money for a performance.
Popcaan Receiving Threats From Promoters In Trinidad

  
Listen To Popcaan Song – Jah Jah Protect Me "Birthday Riddim
Meanwhile Mavado said Popcaan is been copying his style.
Gully God has a song, released a couple of months ago, called Stay Far on Sunrise Riddim and that's also the title of a single Hotskull voiced recently on Fren Enemy Riddim and that came out after Mavado's joint.
Mavado also says he just laughs at Popcaan because of the song Clean, in his opinion, he said it has been copied because he was the first to come up with that staying clean concept and so he feels like the young Portmore's artist is copying his style. What do you think?
Listen to Popcaan – Stay Far [Fren Enemy Riddim] Jan 2012
Listen to Mavado – Stay Far Sunrise Riddim
real deal