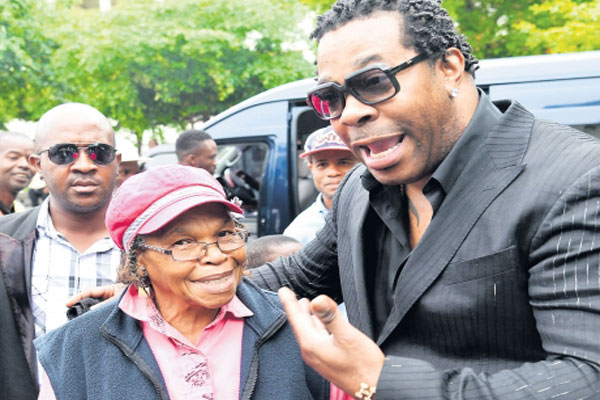 People awaiting for Adidja Vubz Kartel Palmer verdict and trial 's developments  have to wait still, since  this morning the start of Wednesday's sitting in the alleged murder trial has been delayed  again due to the reported ill health of a juror.Up to 11:20 am this morning proceedings in the trial, which has been running for the last 63 days, did not commence.
READ MORE; VYBZ KARTEL TRIAL JUDGE REVIEWS WITNESS STAR TESTIMONY| BUSTA RHYMES AT VYBZ KARTEL TRIAL
Meanwhile, an air of excitement was building up in and around the court house downtown Kingston, as members of the public anticipate the possibility of the jurors deliberating on a verdict later today. However such an occurrence is highly unlikely in the trial given the absence of the juror.
In the afternoon the presiding  judge at the   trial  just informed the court that all the jurors are available and proceedings will start at 1 o'clock of today March 12. Earlier, the unavailability of one juror resulted in the cancellation of the morning session. It is not clear why the juror from the 11-member panel was unavailable. Justice Lennox Campbell is on his fifth day of summing up evidence in the case. 
VYBZ KARTEL – WE HAVE IT LOCK REMIX – SAM GOODY PROD – MARCH 2014
He is expected to complete the review of evidence from Detective Sergeant Patrick Linton, a former head of the Police Cyber crimes Unit. The policeman had introduced call records, text messages and voice notes in the trial. The judge has reviewed the evidence of 13 of 24 witnesses called in the case.  Outside Home Circuit the female relatives of 38-year-old World Boss Vybz Kartel and his four co-accused have been barred from attending their murder trial although it is being held in open court.  
One of Kartel's relatives who has been prevented from entering the courtroom, is his grandmother.  Valda Palmer attends daily but has to be sitting on a bench outside the courtroom.  "This is sheer oppression," an attorney-at-law said. The police have said the relatives are not allowed inside the courtroom because of security concerns. The president of the Jamaican Bar Association, Ian Wilkinson, QC, says members of the public, as a general rule, must be allowed access to justice. "Access to justice is one of the hallowed principles of our Constitution and it helps to build confidence in the justice system," Wilkinson said. 
real deal