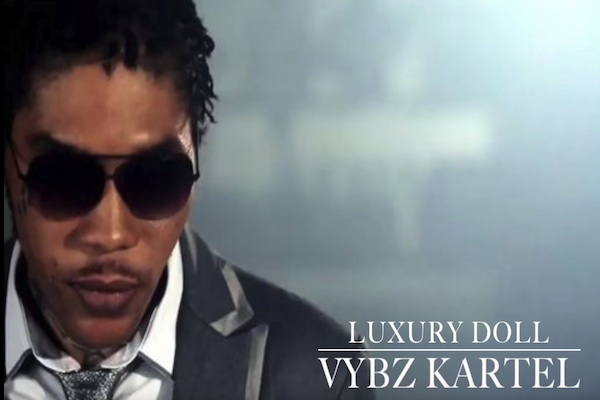 Incarcerated dancehall star Vybz Kartel, real name Adidja Azim Palmer, dropped a new dancehall hit bound single titled Luxury Doll and produced by Vybz Kartel Muizik.
It seems that with this new song "Luxury Doll" World Boss Vybz Kartel is paying homage to all his beautiful and loyal female Gaza fans, Vybz Kartel deejays
Gaza Nation girls Girl you look like a Luxury Doll, so much perfection and no flaws i would like to see you without your draws Your Body A Bounce Like A Melody 
Vybz Kartel has always empowered females, starting with the young female artists he signed in his legendary Portmore Empire launching their career, he empowered a long list of females artists recording with them duets and collaborative dance singles from Spice, Toian, Shensea, Kim Kelly, Tiana, the list is long, and now he drops a song towards his female fans.
Vybz Kartel Luxury Doll will please old and new fans of Kartel and all the Gaza Nation Girls at the 4 corners of the world that are guarantee to sing along the catchy song in now time.
Vybz Kartel's Luxury Doll is one of Vybz Kartel's neweset song to date and has been produced by a new founded label that has the deejay name Vybz Kartel Music.
Following a murder sentence to 35 years behind bars withuot parole Vybz Kartel and 4 co -accussed will appear again before the court in Kingston Jamaica on February 19 2018 for the appeal to the the harsh sentence.
While Vybz Kartel has been behind bars since September 2011, his music never stopped coming out and topping dancehall and reggae music charts in his native Jamaica, as well as around the world achieving nuclear success with his single Fever, and topping sales, popular US producer Diplo released the remix for Fever and Busta Rhymes dropped the single Girlfriend featuring Tory Lanez and Kartel.
Listen To Vybz Kartel – Luxury Doll – Adidjaheim Records Sept 2017
real deal