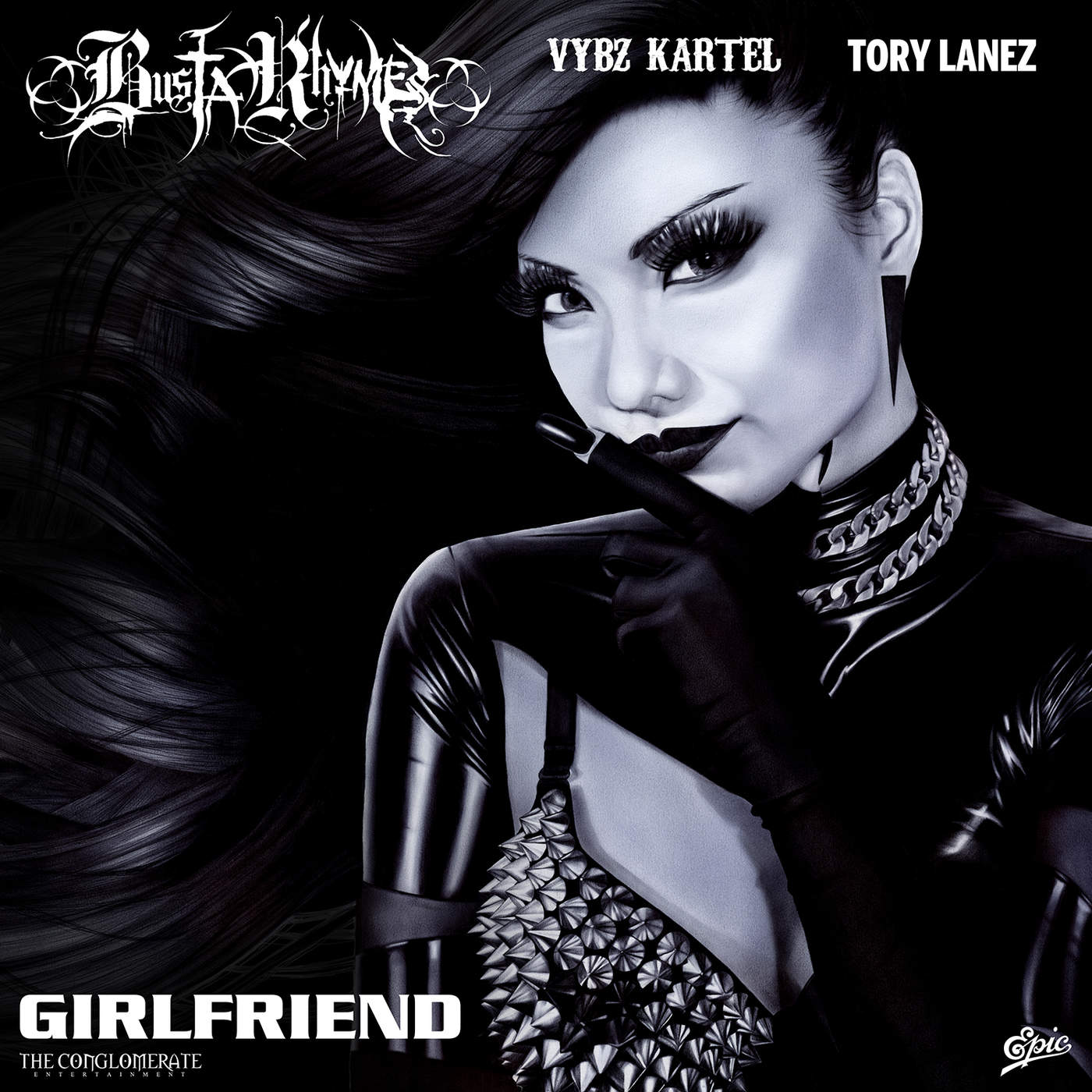 Busta Rhymes did it again and dropped a new banger that features the likes of Vybz Kartel and Tory Lanez, titled Girlfriend.
Gaza Nation fans have been waiting since Tory Lanez hinted via twitter last month about the collaborations writing
""I can't believe I did a song with Busta Rhymes and Vybz Kartel …. Like WTF,"
Busta Rhymes was in Jamaica last month shooting a new video and recording new material.Jamaica is always the place to be! The US superstar of Jamaican origins visits often the land of milk and honey. He is an old fan and a good Vybz Kartel's friend, as documented here, he has been recording material in Don Corleon studio with Popcaan and Vybz Kartel way before Gaza General was arrested, and was also the only superstar that flew in Jamaica for Vybz Kartel's sentencing days in 2014.
He had previously featured Vybz Kartel in his Twerk It remix, click here to listen, that went nuclear, and he just did it again with the release of a new hit single Girlfriend, featuring again the incarcerated Jamaican deejay.
Kartel gives the song an authentic island and vacation vibe. Busta Rhymes must love it since he also spits Jamaican patois adding to the list of mainstream artists paying homage and tribute to Jamaica, the place where hip hop originated, the source, the motherland of many music genres.
Produced by New York based music producer Rockwilder, that already signed hits for the likes of JAY-Z, LL Cool J, 50 Cent and many others, in Girlfriend, Vybz Kartel goes:
Nicki Minaj booty
Squeeze it bet yuh seh yuh love stew peas
RiRi She have a fat coochie
Beyonce big up Jay Z
Ten gyal ina mi benz is a sex u v
fuck pon the seat mek the bedroom sleep
Plug een mi matic fi guh pon di street
Look out the window fucking police
Dawg oh no
Who call the po po
Dat a no no
Mi soon know who dweet
Loud wit di weed mi nuh care who see it
Busta, which gyal dat, Who she
Bae yuh a farwerd..," 
Vybz Kartel just mined some gold with OVO's artist PartyNextDoor's "Not Nice" that samples of a dope old Vybz Kartel's hit, read the full story here, this new song is going to make him known at another level, also to people that are not into the dancehall scene or already Kartel's fans
Busta Rhymes already showed his loyalty to Kartel many years before, during an interview on VLADTV, that you can still watch here, where he explained why he believed in Kartel's innocence.
Vybz Kartel has been behind bars since the end of September 2011 and sentenced to life in prison without parole, he was finally granted the right to appeal and his new trial will start in February 2018.
Busta Rhymes Tory Lanez Vybz Kartel new single Girlfirend is dope and already becoming a big tune, already going viral on youtube, is available for digital purchase clicking on the iTunes banner on this page
Listen To Busta Rhymes – Girlfriend (feat. Vybz Kartel & Tory Lanez)

real deal