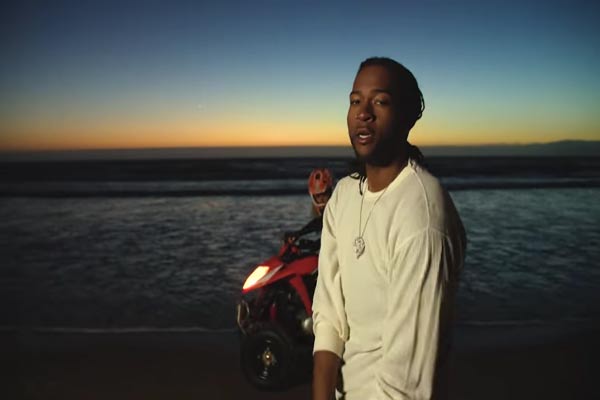 Another huge success for incarcerated Jamaican World Boss Vybz Kartel.

Vybz Kartel keeps scoring! Even if behind bars his music and voice are still very powerful and going mainstream.
Among the long list of international featuring and collaborations, one of the most popular is being featured on OVO signed artist PartyNextDoor song Not Nice, that samples Vybz Kartel's song Girl You Too Bad, which is a tune that has been released all the way back in 2011.
Listen To Vybz Kartel – Girl You Too Bad (January 2011) The Original Song Sampled in PARTYNEXTDOOR Not Nice
PARTYNEXTDOOR's "Not Nice" single,featuring Jamaican dancehall superstar Vybz Kartel, became a gold certified track by the Recording Industry Association of America.
When a song goes Gold in the US market signifies that more than 500,000 copies of the record have been sold. The official music video, from the Ovo artist of Jamaican origins, Not Nice currently has more than 20 million views on YouTube. Big up to PartyNextDoor and the OVO team for the sample, but also big up to Vybz Kartel that he is still mashing up the places after also his hit bound single Fever charted at #34 on the R&B Billboard Charts and you can read the full story clicking here.
Another notch under the jailed Gaza General's belt. Arrested with 4 co-accused while at the top of his career toward the end of September 2011, Vybz Kartel, real name Adidja Azim Palmer, has been incarcerated for more than 6 years and sentenced to life in prison without parole for the murder of Clive Lizard Williams in 2014.
At the center of a complicated trial, the longest in Jamaican history, that was shadowed by fake news, tampered evidences, corrupted jurors and more Vybz Kartel obtained the right to appeal his unfair trial and will appear again before the court on February 2018 to re start his battle for freedom. He always proclaimed his innocence.
During the years of his incarceration the already big fan base of the artist grew exponentially with new music coming out non stop thanks to the huge catalog of pre recorded material the Jamaican deejay recorded in studio during his whole career and prior to his arrest that producers kept releasing, making him became legendary for the volume and quality of the music released.
WATCH PARTYNEXTDOOR FTVYBZ KARTEL – Not Nice [Official Music Video]

real deal