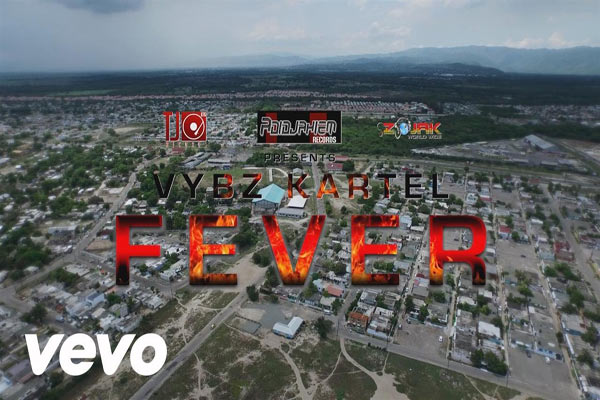 Incarcerated Dancehall star Vybz Kartel keeps scoring big in the mainstream music world with his music beside being behind bars for 6 years now.
Kartel's mega hit single "Fever", featured in his latest album King Of The Dancehall, produced by TJ Records and Kartel's own impring Adidajheim Records, debuted this week on the Billboard R&B Hip Hop Airplay chart at no. 50. Fever has been one of the biggest dancehall single last year with the audio ranking up more than 55 millions views while the official music video has already been seen more than 20 millions time and is still growing. A big man thing.
This is the second time Vybz Kartel hits the billboard, the first time was with the smashing hit single Ramping Shop featuring Jamaican dancehall artist Spice. Ramping Shop picked at no 76 in Billboard R&B Hip Hop Songs Chart. Spice took it on Reggae SumFest stage to big up Vybz Kartel for giving her Ramping Shop, remarking her loyalty to Kartel and Gaza, watch her full performance clicking here.
Vybz Kartel has been behind bars since the end of September 2011 and has been sentenced to life in prison without parole with 4 other co-accused including Portmore's artist Shawn Storm. Vybz Kartel has now a new trial coming up, starting next February 2019, to appeal the harsh sentence.
A new studio album of never heard songs it said to be on the making and will debut before the appeal will start. Stay tuned for more news.
WATCH VYBZ KARTEL – FEVER – OFFICIAL MUSIC VIDEO -TJ RECORDS – FROM KING OF THE DANCEHALL ALBUM
real deal