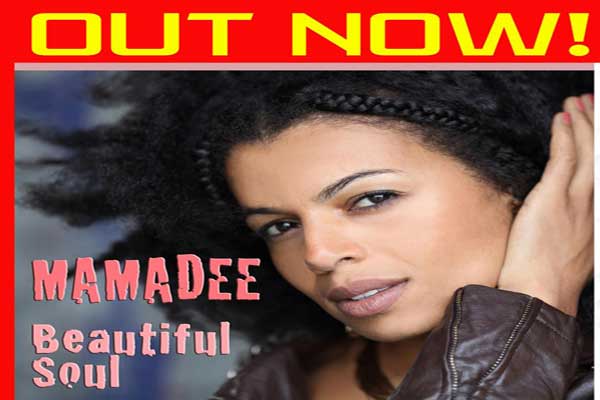 Next week another Reggae live concert will bring more fire in Miami. This show will featureReggae singer Mamadee that is coming to Usa all the way from Germany at Stage, Downtown Mia for a show to remember. 
"Africa Is Calling", Mamadee with Ky-Mani Marley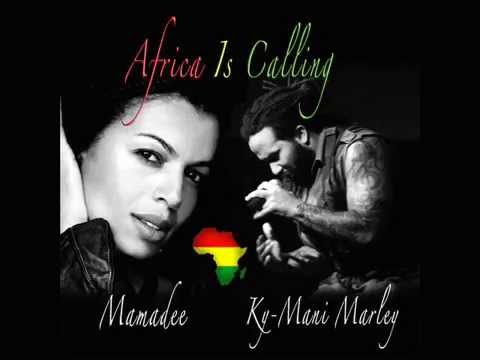 If you are not familiar with Mamadee, her music and musical background read forward. Highly respected in Germany and considered  one of Germanys daughters of music with her own sweet sound and passion, Mamadee is a beautiful and gifted singer born in the far east of Germany, behind the wall.
Born of African and German parents, she moved to Cologne at the age of 19 to pursue her artistic career. She quickly found herself in a circle of like-minded music makers. So in the early days  of her involvement with Sisters and Brothers Keepers and Turtle Bay Country Club she  worked with great producers such as Matthias Arfmann, whom gave her a chance to tour and gain exposure and experience. In 2002 Mamadee and Tamika became the feature background vocalist for Germany's international Reggae singer Gentleman.
Mamadee & Tamika – Good Days – live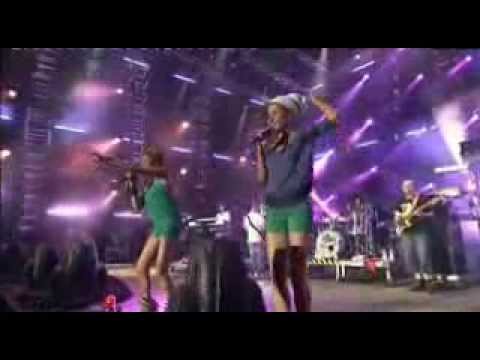 Since then, Mamadee has toured internationally keeping her eyes on the prize, remaining focus by keeping her goals in reach. Immediately, Bushhouse Records released her music, which led to the birth of EPs, such as "Lass Los" and " Good Days " with Tamika.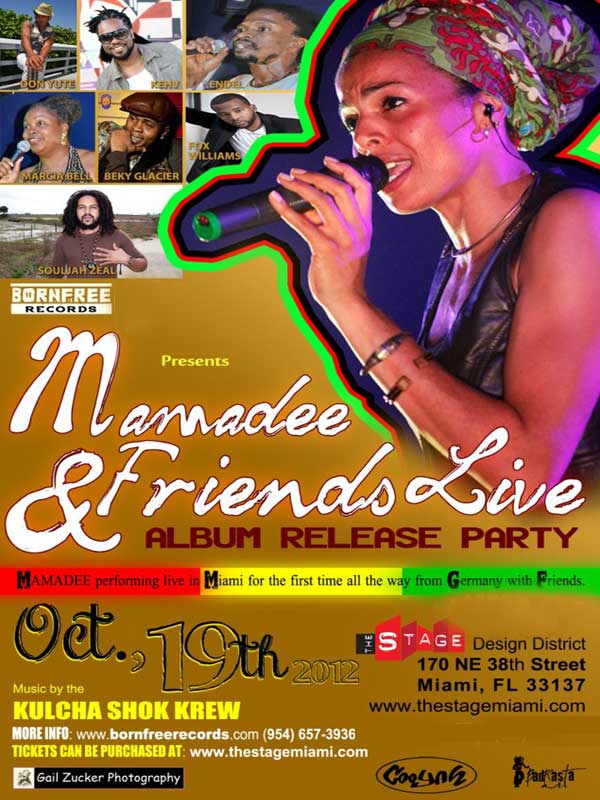 Currently Mamadee released several singles and her new album is just out. It all began in an October Night in 2009. Mamadee was performing an Acoustic set at a venue in Cologne, Germany. It just so happens the Producer Born Free was there on that night. Immediately Born Free was blown away by her voice and tunes and approached her with the hope of workin with her and the story began.
Born Free worked with Mamadee first of all in his Video " Good Time Fool ", and they have been working closely together arranging and collecting songs written by Mamadee and Born Free to feature on her Album.






Related Posts via Taxonomies