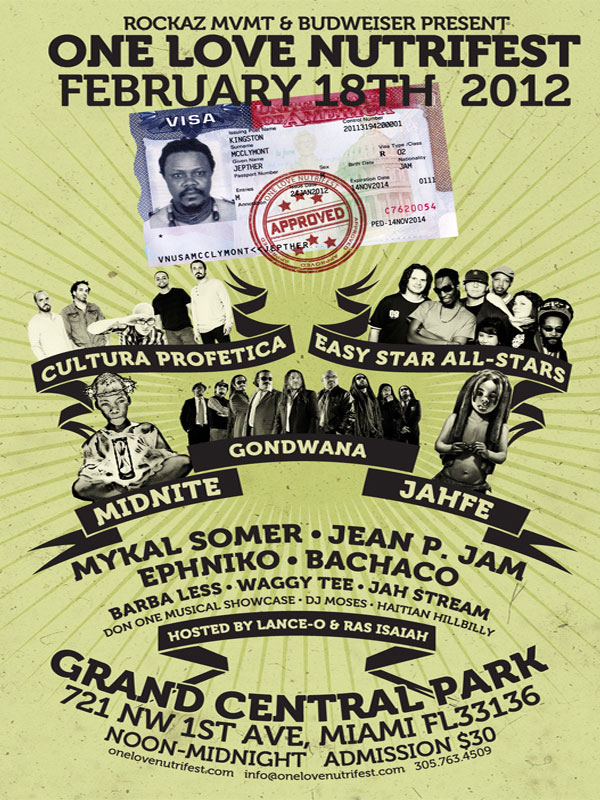 Launched to supplement the postponed Bayside Rocks Festival of November 2011 Miami get ready for the One Love Nutrifest 2012, scheduled for Sat 18th Feb 2012. A music appointment designed  to bring the knowledge of need, through music. Reggae icon Luciano  had recently ,last week to be precise ,  his US working visa re-issued and so he will perform in Miami  on One Love Nutrifest's stage in a couple of weeks!
A Festival that doesn't just focus on music and aims to  "showcase the love for life, and to show the moral imperative that music has been through some of the most trying times our world has faced. Designed to establish a common ground of mutual understanding, essential to achieving an environment of social unity and harmony that encourages growth and development. Young people want to help and to be instrumental in rebuilding their communities. One Love Nutrifest was principally initiated as a full day celebration of cultural awareness and consciousness".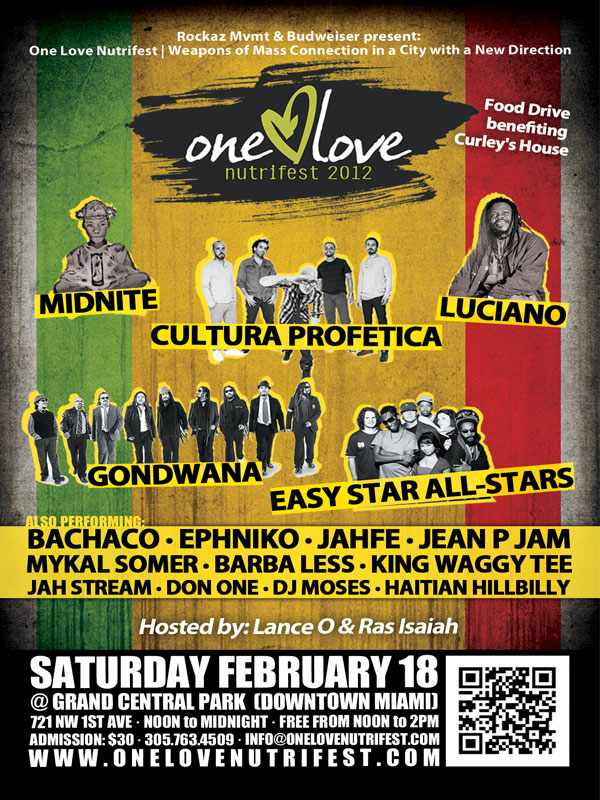 All the infos you need at the official One Love Nutrifest site.
[vimeo width="600" height="300"]http://vimeo.com/35232110[/vimeo]"One Love Nutrifest 2012 Promo Reel.
Artists Performing @ 2012 Budweiser One Love Nutrifest by ROCKAZ MVMT
real deal