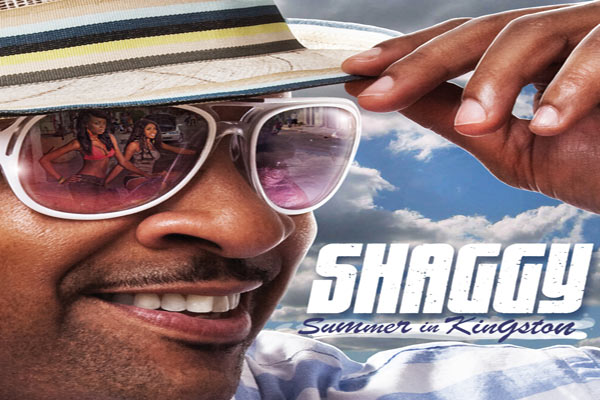 Multi-platinum

and Grammy Winner Reggae Star Shaggy is back with a new album titled Summer in Kingston that will be released on July 19th.
The single Sugarcane has been for weeks already Top 10 in I-Tunes Reggae Charts. As a summer time special, SUMMER IN KINGSTON will be available at all digital retailers USD $ 2.99 for a limited time.
Shaggy will also perform "Sugarcane" on July 26 on Lopez Tonight,which airs at 12:00am EST on TBS, after being with Jay Leno last night.I
In an unprecedented promotion, Shaggy will premiere the "Sugarcane" video to thousands of fans that line up in Knutsford Square in Kingston, Jamaica on July 16 at 7:00pm EST.
Four screens will show the clip for maximum viewing in the square, and fans will be treated to performances from Shaggy, joined by Agent Sasco, Chino, Stephen "Di Genius" McGregor and more, to celebrate the launch in true Kingston style.
Also Telecommunications giant LIME introduces Peppa — a brand new entertainment channel on LIME Mobile TV during the launch of Shaggy's new album Summer in Kingston today.
Stream Shaggy ummer In Kingston Album
Peppa — dubbed TV with Hottitude — will be available on channel one on the

LIME Mobile TV network with plans to feature some of
S

HAGGY- Sugarcane (Official Audio with Lyrics)
real deal