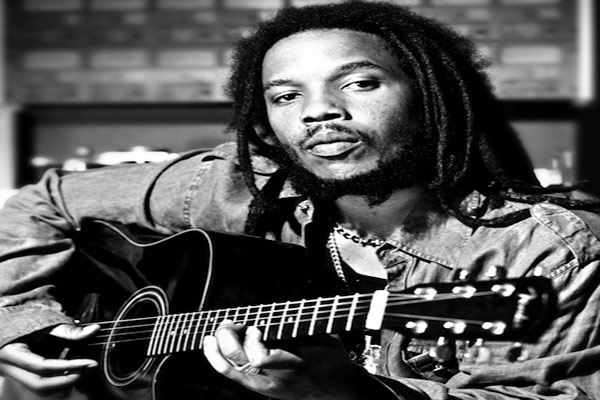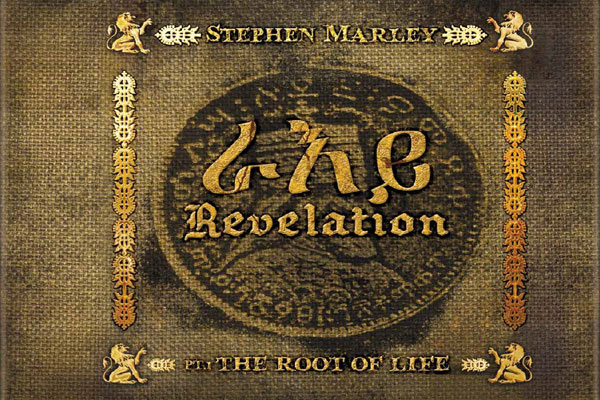 Ghetto Youths International announced that Stephen Marley will embark on a 9-week tour for  Revelation Part 1: The Root of Life Grammy World Tour of Europe.
The tour is intense, check out all the countries Stephen Marley will be soon reaching  : Netherlands, France, Switzerland, Germany, Czech Republic, Hungary, Austria, Poland, Spain, Denmark, Sweden, Belgium and Italy.
While Stephen Marley has built a formidable reputation navigating between genres, the 2011 Grammy Award winning album, Revelation Part 1: The Root of Life (Universal / Ghetto Youths) quickly rose to the top of the charts world-wide, marking a critically acclaimed return to Stephen Marley's Roots-Reggae foundation.
The eight-time Grammy Award winning producer, singer-songwriter, multi-instrumentalist and second son of legendary Reggae artist Bob Marley plans to release a follow-up to Revelation Part 1: The Root of Life entitled, Revelation Part 2: The Fruit of Life on Universal Records / Ghetto Youths International, which Marley describes as leaning more toward "an eclectic feel".European fans of Stephen Marley check him out in a city near you.
Get a taste of Stephen Marley live mystic with the videos below
Stephen Marley – Made In Africa (Revelation Part 1: The Root of Life)



Watch Stephen Marley Perform Live – Can't Keep I Down



**STEPHEN MARLEY TOURS EUROPE MAY – JULY 2012**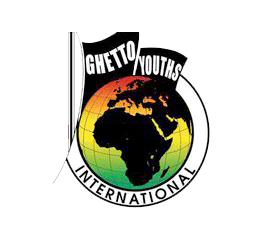 WED MAY 16 ROTTERDAM, NETHERLANDS @ OFF CORSO
THUR MAY 17 AMSTERDAM, NETHERLANDS @PARADISO
FRI MAY 18 UTRECHT, NETHERLANDS @TIVOLI
SAT MAY 19 BRETIGNOL LES SUR MER, FRANCE @LA7E VAGUE
MON MAY 21 GERZAT, FRANCE @THEATRE CORNILLON
TUE MAY 22 MARSEILLE, FRANCE @ESPACE JULIEN
WED MAY 23 TOULOUSE, FRANCE @CHIPITEAU
FRI MAY 25 WINTERTHUR, SWITZERLAND @AFRO PFINGSTEN
SAT MAY 26 CHECY, FRANCE @DEFI'STIVAL
SUN MAY 27 ST. BRIEUC, FRANCE @ART ROCK
MON MAY 28 WURZBURG, GERMANY @AFRICA FESTIVAL
WED MAY 30 PRAHA, CZECH REPUBLIC @LUCERNA
THUR MAY 31 BUDAPEST, HUNGARY @ZOLD PARDON
FRI JUNE 1 VIENNA, AUSTRIA @ARENA
SAT JUNE 2 MUNICH, GERMANY @BACKSTAGE
SUN JUNE 3 NANCY, FRANCE @JDM
TUE JUNE 5 BORDEAUX, FRANCE @THEATRE BARBEY
WED JUNE 6 CASTRES, FRANCE @LO BOLEGASON
FRI JUNE 8 CRANS PRES CELIGNY, SWITZERLAND  @ CARIBANA
SAT JUNE 9 PERPIGNAN FRANCE @ IDA Y VUELTA

SUN JUNE 10 BILBA SPAIN @CAFE ANTZOKIA
TUE JUNE 12 MADRID, SPAIN @SALA ARENA
WED JUNE 13 BARCELONA, SPAIN @BIKINI
THUR JUNE 14 LYON, FRANCE @CCO
SAT JUNE 16 ROUEN, FRANCE @106
SUN JUNE 17 @TILBURG, NETHERLANDS @FESTIVAL MUNDIAL
MON JUNE 18 GRONINGEN, NETHERLANDS @OOSTERPORT
WED JUNE 20 WROCLAW, POLAND @OPEN AIR WYSPA SLODOWA
SUN JUNE 24 AUDINCOURT, FRANCE @RENCONTRES ET RACINES

TUE JUNE 26 ARHUS, DENMARK @TRAIN
>WED JUNE 27 OSLO NORWAY @ROCKEFELLER MUSIC HALL
THUR JUNE 28 BORLANGE, SWEDEN @PEACE AND LOVE FESTIVAL
FRI JUNE 29 MALMO, SWEDEN @KB

SAT JUNE 30 HAMBURG, GERMANY @FABRIK
SUN JULY 1 BRUSSELS, BELGIUM @COULEUR CAFE
TUE JULY 3 LILLE, FRANCE @LE SPLENDID
THUR JULY 5 PARIS, FRANCE @LA CIGALE
FRI JULY 6 ST. DENIS DE GATINES, FRANCE @AU FOIND DE LARUE

SAT JULY 7 BIEL, SWITZERLAND @LAKESPLASH
SUN JULY 8 KOLN, GERMANY @SUMMERJAM
TUE JULY 10 ANTIBES, FRANCE @LA PINEDE
WED JULY 11 SESTO SAN GIOVANNI, ITALY @CAROPONTE
THUR JULY 12 ROMA, ITALY @VILLA ADA
SAT JULY 14 PERUGIA, ITALY @ARENA SANTA GIULIANA
{*TOUR DATES SUBJECT TO CHANGE*}
real deal